Apple Watch Used to Steal $500,000
An Apple Watch was used by a robbery crew to steal $500,000 in cash in New York last year, the New York Post reports.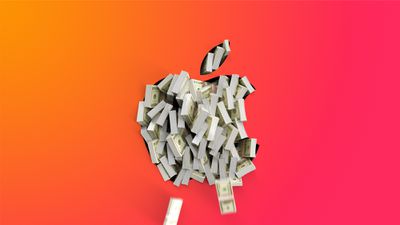 In January 2020, a seven-person robbery crew hid a cellular Apple Watch model, linked to the network via an AT&T account, under the bumper of a car they believed belonged to a wealthy drug-runner.
The Apple Watch was used to track and follow the car's location, court documents show. The crew was then able to break into the car and steal the driver's hotel room key. With access to the hotel room, the crew was able to steal a bag packed with $500,000 in cash, according to prosecutors.
Unlike an AirTag, a hidden Apple Watch would not have revealed its presence to the person being tracked. AirTags feature an anti-stalking system whereby if an unknown AirTag appears to be moving with you, you will receive a notification letting you know that its owner can see your location. An AirTag also plays a sound after three days of being away from its owner to draw attention to its location.
Apple Watches are not designed around tracking and so do not feature this system of alerts, meaning that someone can be tracked with an Apple Watch without their knowledge, much the same as with an iPhone.
Unlike an AirTag, the Apple Watch offers the option of a cellular connection, which means that it can report its location to other Apple devices independently for tracking purposes and when a WiFi connection is unavailable.