Apple May Be Working on 8K Display and New High-End Mac Mini
Apple recently said it is working on a "completely rethought" Mac Pro with a modular design that will be accompanied by an Apple-branded pro display.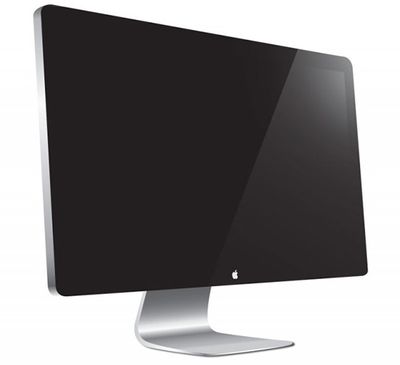 Apple did not share any specific details about the external display, but if the blog Pike's Universum is to be believed, it could feature an impressive 8K resolution. The report did not offer any additional details about the display, including a potential release date, but Apple said it won't be ready this year.
8K displays are just starting to reach the market now, led by Dell's new 32-inch UltraSharp 8K display, which retails for $5,000 in the United States. Apple has yet to launch a display with greater than 5K resolution, as found on the iMac with Retina 5K Display and the UltraFine 5K Display it partnered with LG on.
Apple confirmed that it had exited the standalone display market after discontinuing the Thunderbolt Display in June 2016, but it has evidently reversed course. It's a smart move, given concerns that Apple was no longer focused on pros, and considering that LG's UltraFine 5K Display had a hardware flaw.
On the Mac mini front, the blog said that the next high-end model "won't be so mini anymore," suggesting the most expensive configuration might have a larger or taller design to accommodate for upgraded tech specs. Apple last updated the Mac mini in October 2014, a span of 903 days, per the MacRumors Buyer's Guide.


Apple recently said the Mac mini is "important" within its product lineup, but it remained tight-lipped about the prospects of future updates.
The current Mac mini models, which are designed to be connected to a display, keyboard, and mouse purchased separately, range in price from $499 to $999. The base model is equipped with a 1.4GHz dual-core Intel Core i5 processor with 4GB of RAM, a 500GB hard drive, and integrated Intel HD Graphics 5000.
Intel has released faster Kaby Lake processors appropriate for the Mac mini, but no other rumors have surfaced about the entry-level computer as of yet. At least one other plausible addition is Thunderbolt 3, which is already included on the MacBook Pro and rumored to be added to the next iMac models as well.
Pike's Universum is best known for spotting references to unreleased Macs or upcoming software versions hidden within Apple's operating systems. The blog does not have an established track record of reporting on Apple's plans based on its own inside sources, so this rumor should be treated with caution for now.