Intel Announces Full Lineup of Kaby Lake Processors for iMac, MacBook Pro, and More
At today's Consumer Electronics Show in Las Vegas, Nevada, Intel formally announced its full lineup of 7th-generation Intel Core processors, known as Kaby Lake. Kaby Lake low-power Y-Series and U-Series processors were announced in late August, but today's unveiling covers notebook and desktop chips that could be destined for many future Apple Macs.
Intel's 7th-generation processors are built on the "14nm+" process, introducing new optimizations compared to previous 14nm Broadwell and Skylake chips.
According to Intel, Kaby Lake will bring "double digit productivity performance increases" of up to 20 percent for gaming notebooks and 25 percent for desktops, compared to 2013 Haswell chips from Intel's prior release cycle. With 4K and 360 degree content, customers can expect up to 65 percent faster performance on notebooks. Enhanced security, a new media engine, and improvements in VR and gaming are all advertised features.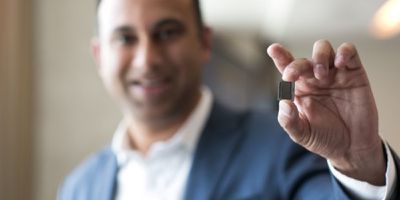 Of the chips announced today, the 28-watt U-Series chips are appropriate for a future 13-inch MacBook Pro update, and we could see the 7267U/7287U/7567U used in 13-inch MacBook Pro machines this year. Those same chips are likely what Apple would use in a Mac mini update, as the Mac mini and the 13-inch MacBook Pro have traditionally included the same chips.
Intel's 45-watt H-Series chips are appropriate for a future 15-inch MacBook Pro update. The 7700HQ would be ideal for entry-level machines, while a mid-tier machine would use the 7820HQ and the top-of-the-line MacBook Pro would use the 7920HQ.
There are multiple potential upgrade options for the 27-inch iMac, but the S-Series desktop chips (7500/7600/7700K) are the straight upgrade path from the current Skylake chips used in 27-inch machines.
For the 21.5-inch iMac, Apple normally uses chips with higher-end integrated graphics, but Intel has not released Kaby Lake chips that are a clear upgrade for the smaller iMac machines. Apple could choose to use Skylake chips instead of Kaby Lake chips for the 21.5-inch iMac, and in that case, would likely adopt the 6585R, 6685R, and 6785R chips, released six months ago.
With today's announcement, Kaby Lake chips that are clear upgrades for the iMac, MacBook Pro, and Mac mini will be available to manufacturers in the near future and will be available for Apple's planned 2017 upgrades. Kaby Lake chips appropriate for future MacBook updates are already available.
Rumors suggest we will see refreshed iMacs in the spring, which is also when we may see new MacBooks, and in the fall, we expect to see Kaby Lake refreshes for the MacBook Pro lineup.