New iMacs With Up to Xeon E3 Processors, 64GB RAM, AMD Graphics, and Thunderbolt 3 Rumored for Late October
Earlier this week, Apple made the rare move of pre-announcing that it is working on new pro-focused iMac models that will launch later this year.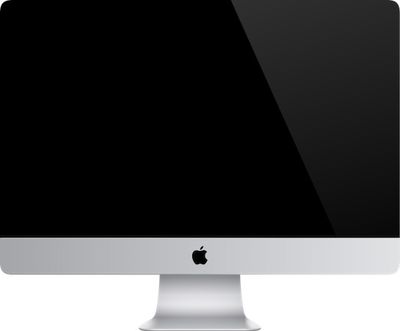 Apple did not share any specific details about what the upgrades will entail, but if the blog Pike's Universum is to be believed, the next-generation iMac lineup could feature several improvements that make Apple's desktop computer a more powerful workstation for professionals and average consumers alike.
The blog, citing a "little bird" that is "usually pretty accurate," claims the incoming iMac lineup will be available with up to the following tech specs:
• Intel Xeon E3 processors: The new iMac will supposedly have up to a pro-grade Intel Xeon E3-1285 v6 processor. Intel has not released that particular chip yet, but based on previous generations of the E3-1285, the processor could essentially be the E3-1280 v6 coupled with integrated Intel HD Graphics P630. Notably, Xeon processors support ECC RAM.
• 16GB to 64GB of ECC RAM: 16GB of ECC RAM, configurable to 32GB or 64GB, in line with the current Mac Pro. iMacs currently have 8GB of non-ECC RAM, configurable to 16GB or 32GB. ECC RAM can detect and repair errors that cause data corruption and system crashes. No word if it will be DDR3L or DDR4.
• Faster NVMe SSDs: The rumor claims the next iMacs will have faster NVM Express PCIe-based flash storage with capacities up to 2TB. The current 4K and 5K iMac models are also configurable with NVMe PCIe-based SSDs or Fusion Drives up to 2TB.
• AMD graphics: The new iMacs will supposedly have AMD graphics options to support virtual reality and professional apps. The inclusion of AMD graphics in the next iMac has been rumored previously by Bloomberg. The current 27-inch iMac uses AMD Radeon R9 GPUs.
• Thunderbolt 3: Thunderbolt 3 ports would be an unsurprising inclusion in the next iMacs given they already exist on the latest MacBook Pro. Thunderbolt 3 carries power, USB, DisplayPort, HDMI, and VGA over a single cable, creating one standard for connecting most accessories and peripherals.
The report claims the next iMac models will be unveiled in late October and be accompanied by a brand new keyboard. A previous report said Apple was exploring a standalone keyboard with a Touch Bar and Touch ID, but its release allegedly depends upon how well those features have been received on the latest MacBook Pro.
The blog also claims Apple is working on an 8K external display for Apple's "completely rethought" Mac Pro. This isn't a rumor we've heard before, but Apple did confirm it is working on a new Apple-branded pro display of an unspecified resolution. Dell recently launched a 32-inch 8K display for $5,000.
Another tidbit mentioned in the report is that macOS 10.13 supposedly will not use a mountain or park name anymore, with two alternative names in the running, including one that starts with the letter M. Apple's trademarked names that could fit that description include Monterey and Mojave.
Last, the report said the next high-end Mac mini "won't be so mini anymore," suggesting that the most expensive model might have a larger or taller design. Apple recently said the Mac mini is "important" within its product lineup, but it remained tight-lipped about the prospects of future updates.
Pike's Universum is best known for spotting references to unreleased Macs or upcoming software versions hidden within Apple's operating systems. The blog does not have an established track record of reporting on Apple's plans based on its own inside sources, so this rumor should be treated with caution for now.
Apple last updated the iMac in October 2015, a span of 541 days, per the MacRumors Buyer's Guide.