Apple's shift towards regionally-focused digital and social media campaigns, and away from translating broader TV-focused campaigns for global markets, has led to layoffs and reorganizational efforts at its longtime global advertising partner TBWA\Media Arts Lab, according to Adweek.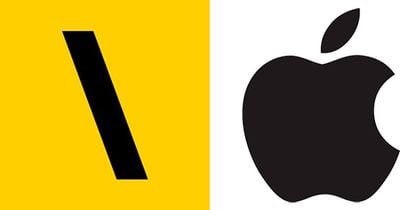 The agency's translation and transcreation teams were naturally among those hardest hit by the downsizing, the report claims. The exact number of employees laid off was not revealed, but the staff reductions are said to have occurred at TBWA's Los Angeles headquarters and other offices around the world.
Nevertheless, the report said TBWA expanded other departments, most prominently digital and social media. The agency said its new operating model will allow it to "keep pace with the way people consume media and content," which increasingly involves platforms such as Instagram, Snapchat, Facebook, and YouTube.
"TBWA\Media Arts Lab is reorganizing and introducing a new operating model to keep pace with the way people consume media and content," an agency spokesperson told Adweek. "This will result in a reduction in areas such as localization and further investment in areas such as digital, social, data analytics, content creation and a more diverse set of strategic skills. We will also have greater integration with media partners at OMD."
A recent example of Apple's regional work is "Meu Bloco na Rua," a Brazilian Carnival-focused video promoting Portrait Mode on iPhone 7 Plus. Apple shared the 90-second spot on its YouTube account in Brazil last week ahead of the Carnival beginning on the afternoon of February 24.
Apple has also shared an increasing number of social-friendly 15-second ads on YouTube for products such as the iPhone, Apple Watch, and AirPods. Just two days ago, Apple launched a
series of new ads
in which it promotes the iPad Pro and its features by responding to real tweets printed on large posters.
Apple will continue to work with TBWA\Media Arts Lab in tandem with its growing
in-house marketing team
, the report said.