App Store Sets New Records With $240M in Sales on New Year's Day, $20B Paid to Developers in 2016
Apple today announced that January 1, 2017 was the iOS App Store's "busiest day ever" with $240 million total in customer purchases made on the storefront on New Year's Day. Looking back at the past year, App Store developers made $20 billion in 2016, which the company said was up 40 percent from 2015.
In the announcement, Apple gave a few statistics on categories like the top grossing apps of the year, which included Monster Strike, Fantasy Westward, Clash Royale, and Pokémon Go. Following a launch in December, Super Mario Run was the number one downloaded app on both Christmas Day and New Year's Day. Throughout December, customers spent $3 billion in total on the App Store, which Apple said was another record-breaking month for the company.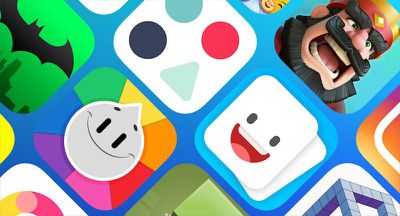 "2016 was a record-shattering year for the App Store, generating $20 billion for developers, and 2017 is off to a great start with January 1 as the single biggest day ever on the App Store," said Philip Schiller, Apple's senior vice president of Worldwide Marketing. "We want to thank our entire developer community for the many innovative apps they have created — which together with our products — help to truly enrich people's lives."
In total, the App Store now offers 2.2 million apps, having increased by 20 percent from 2015. Independently developed apps, like Prisma, Reigns, Procreate, Lumino City, Sweat With Kayla and djay Pro, were listed as some of the "most successful apps" of 2016.
Globally, Apple said that the App Store helped raise over $17 million in both the fight against AIDS thanks to its annual PRODUCT(RED) campaign, as well as for the World Wildlife Fund thanks to the Apps for Earth program. The Chinese App Store has grown 90 percent in 2016, and in total the top-grossing markets for the App Store are ranked as: the U.S., China, Japan and the U.K.
In terms of apps with subscription fees, Netflix, HBO Now, Line, Tinder and MLB.com At Bat were listed as the most popular. Revenue from subscription fees grew 74 percent in 2016 to $2.7 billion, following major changes Apple made to App Store fees for these specific subscription video apps.
The all-new iMessage App Store also got a mention today, with Apple announcing that 21,000 iMessages apps are now available for users to install. Data gathered by Sensor Tower back in September accounted for just under 2,000 iMessage apps in the App Store, with sticker-related apps remaining the most popular throughout the year.