Apple Hasn't Approached NBC Over Content Deal for Upcoming Streaming TV Service
Over the past couple of weeks, rumors have leaked pointing towards an Apple-branded streaming television service that could include 25 channels for $30 to $40 per month with partners like CBS, ABC, and Fox. NBC and parent company Comcast are not part of the negotiations, and according to a new report from Re/code, that's because Apple has not approached Comcast about a partnership.
Earlier rumors about the streaming television service suggested NBC's absence from the upcoming package was due to a falling out between Apple and Comcast, but on Thursday, Comcast said that wasn't true in a letter that it sent to the Federal Communications Commission. Comcast's letter was a response to a filing from Stop Mega Comcast, a group that's opposed to a Comcast-Time Warner merging, and in it, Comcast said Apple had not even approached NBC for a content deal.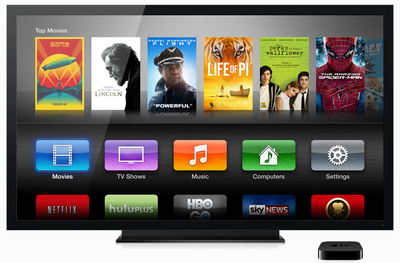 Stop Mega Comcast's note, filed on Wednesday, said, "Comcast may be withholding affiliated NBCUniversal ("NBCU") content in an effort to thwart the entry of potential new video competitors." The note cited a recent Wall Street Journal report that said Apple wasn't talking to NBCUniversal because of a "falling-out between Apple and NBCUniversal parent company Comcast."

That's a bit right but mostly wrong, Comcast attorney Francis Buono wrote to the FCC: "Not only has NBCUniversal not 'withheld' programming from Apple's new venture, Apple has not even approached NBCUniversal with such a request." I've asked Apple for comment.
It is not clear why Apple has not approached NBC about a possible content deal for its most recent streaming television efforts, but Apple and Comcast have attempted to negotiate a deal in the past, which didn't pan out. The Wall Street Journal has suggested that earlier talks failed to establish a deal due to Comcast's focus on its own X1 web streaming platform.
As noted by Re/code, Apple could initiate talks with NBC in the future or potentially take advantage of a clause in the contract that was established when Comcast and NBC merged several years back, which would force NBC to license its content to Apple if Apple were able to establish deals with the company's competitors.
Apple may be planning to debut its streaming television service at this year's Worldwide Developers Conference in June. Many of the details about the service remain unknown, including the channel lineup Apple is aiming for, but the company is said to be in talks with ABC, CBS, Fox, Disney, ESPN, Discovery, and Viacom, which would give Apple access to channels like Animal Planet, TLC, MTV, Comedy Central, and Nickelodeon.
The streaming television service may be accompanied by a revamped set-top box, rumored to include an A8 processor, expanded storage, an App Store, and Siri support.