Apple Planning to Launch Streaming TV Service Featuring ABC, CBS, Fox and More
Apple is in talks with programmers including CBS, 21st Century Fox and Walt Disney to launch a subscription-based streaming TV service this fall, according to The Wall Street Journal. The report, citing sources familiar with the matter, claims that the service would have about 25 channels, cost between $30 to $40 per month and be available on iPad, iPhone and Apple TV. The service is said to debut at Apple's annual Worldwide Developers Conference in June ahead of a September launch in the United States.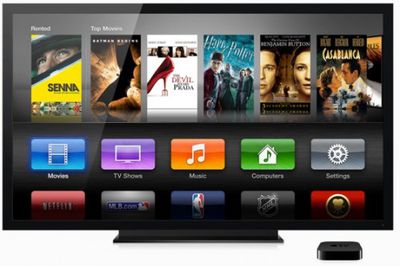 Apple's web-based TV service will reportedly deliver a lightweight package anchored by popular networks such as ABC, CBS, ESPN and FX, but will not include smaller channels typically included in a standard cable TV package. The report adds that NBCUniversal content could be notably absent due to a falling-out between Apple and NBC parent company Comcast. The two sides were allegedly in negotiations as recently as last year, although Apple believed that Comcast was too focused on its own X1 set-top box for web-based streaming.
BREAKING: Apple in talks to launch online TV service in the fall with about 25 channels, featuring ABC, CBS and FOX networks - WSJ — CNBC Now (@CNBCnow) March 17, 2015
Apple has been rumored to be working on a subscription-based TV service
since at least 2009
, when it was reported that CBS and Walt Disney were considering participating in the web-based service. A similar report surfaced in early 2012, claiming that Apple was
pushing ahead with its TV service
in time for a potential launch by Christmas.
The Wall Street Journal
provided
further details
about the service later in 2012, but the plans have yet to materialize nearly three years since.
Rumors surrounding Apple's much-rumored TV service gained momentum again last month when Re/code reported that Apple was in talks with television programmers over deals that would see the company offer a web-based TV service. Such a service would potentially allow Apple to deliver customized television packages that would be streamed over the Internet across iOS devices, providing access to a bundle of channels from participating content providers. The recent announcement of HBO Now also supports rumors that Apple is interested in streaming TV content.