Apple in Talks With Discovery and Viacom Over Streaming TV Service
Discovery and Viacom are in discussions with Apple to be included in its rumored streaming TV service, reports The Wall Street Journal. The partnerships could see mid-tier channels such as Discovery Channel, Animal Planet, TLC, MTV, Comedy Central and Nickelodeon available through the subscription-based service on devices including the iPhone, iPad and Apple TV.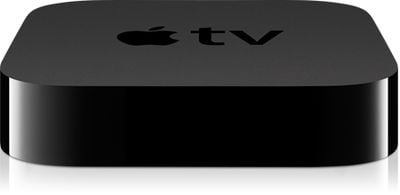 The Wall Street Journal reported earlier this week that Apple is planning to launch a streaming TV service anchored by American networks ABC, CBS and Fox. The rumored service would offer a lightweight package of about 25 channels for between $30 to $40 per month. Apple is expected to announce the service at WWDC in June ahead of a September launch, according to the report.
Rumors of Apple working on a streaming TV service have circulated since at least 2009, when it was reported that CBS and Walt Disney were considering participating in the web-based service. Later reports indicated that Apple had ambitious plans to launch the service in the second half of 2012, but those plans have yet to materialize nearly three years later, likely due to roadblocks with content providers.