Will Apple Launch New iPads in 2023? Here's What the Latest Rumors Say
Apple sometimes releases new iPads in the fall, but there is increasing skepticism about that happening in 2023. We're now into December, and if Apple plans to release any new iPads at all this year, it is fast running out of time. Here's what the latest rumors say.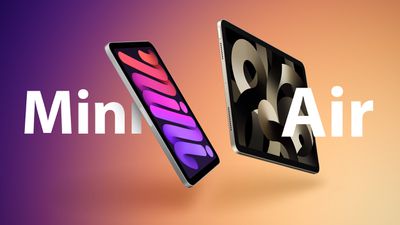 It's been over a year since Apple released a new iPad, the last being the two refreshed iPad Pro models and the latest low-cost ‌iPad‌, all released in October 2022. Going on recent tradition, new models are now long overdue.
In the past when Apple has held a fall event, it has sometimes launched both new Macs and new iPads. But that didn't happen this year. Apple's "Scary Fast" event on October 30 was exclusively Mac focused, with Apple announcing an updated M3-powered 24-inch iMac, as well as new 14-inch and 16-inch MacBook Pro models with M3 series chips.
That doesn't definitively rule out new iPads from Apple this year. Apple could conceivably choose to release new models in early December via press release instead. At the same time, Apple may not have any new ‌iPad‌ models forthcoming this side of Christmas 2023. Here's how the ‌iPad‌ rumor mill now sees the state of play.

Rumors For 2023 iPads
In an article discussing stagnating global tablet demand in the second half of 2023, Taiwan-based DigiTimes said investors expected an uptick in Apple's share of the tablet market owing to orders for a "small-size" ‌iPad‌ in the fourth quarter. Additionally, Bloomberg's Mark Gurman earlier this year reported that an iPad mini update with a minor "spec bump" was not out of the question.
In August, the leaker known as "ShrimpApplePro" also suggested a seventh-generation ‌iPad mini‌ was in the works at Apple, and said that they had seen evidence that at least one new ‌iPad‌ model is coming this year.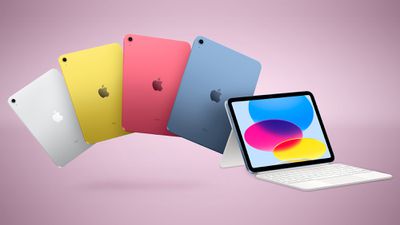 According to a recent report from 9to5Mac, Apple is working on two new versions of the iPad Air 6. The site claims that Apple has four separate models in the works (two each in cellular and Wi-Fi).
Apple makes two versions of the ‌iPad Pro‌ because it comes in two sizes, and 9to5Mac speculates that Apple could release a larger version of the ‌iPad Air‌ to go along with the current 10.9-inch version, or debut "a more expensive model with better specs." The outlet says that its sources believe the ‌‌iPad mini‌‌ 7 is coming "soon," but the report also says that all of the new iPads are on track to be announced "between now and WWDC 2024 in June," which is a wide window.
MacRumors in October discovered that an Apple supplier resubmitted a sixth-generation iPad mini battery filing in a Chinese regulatory database last week, and speculated about the possibility of a seventh-generation ‌iPad mini‌ using the same battery being announced at Apple's "Scary Fast" event. While this did not happen, theoretically it could still be released later this year.
Apple last updated the ‌iPad Air‌ in March 2022 with the M1 chip. If the ‌iPad Air‌ were to be updated with an M2 or M3 chip one year after the ‌iPad Pro‌, it would have already happened in October. A launch in 2024 is now more likely. One report out of Asia in October claimed that Apple is working on a larger 12.9-inch variant of the iPad Air, but there is confusion around this report and the rumor has not been corroborated by other sources.
It's worth noting that Apple has updated the entry-level ‌iPad‌ on an annual basis since 2017, so there will either be an 11th-generation ‌iPad‌ released in November or December, or Apple will break a six-year tradition.

Rumors Against 2023 iPads
Apple during its August earnings call warned that ‌‌iPad‌‌ revenue is expected to drop double digits, suggesting it does not expect to have products to entice customers during the holiday quarter beyond the recently launched iPhone 15 series, new Apple Watch models, and new M3 series Macs.


That is in line with some rumors, which indicate major new ‌‌iPad‌‌ launches are not expected until 2024. In January, established Apple analyst Ming-Chi Kuo said the next ‌iPad mini‌ would likely enter mass production in the first quarter of 2024. More recently, Kuo said he does not expect any new ‌iPad‌ models this year. Likewise, multiple rumors suggest ‌iPad Pro‌‌ models with OLED displays and M3 chips won't be coming until 2024.
The latest bet against iPads in 2023 was made by Bloomberg's ‌Mark Gurman‌, who very recently claimed that Apple is not planning to launch new iPad models until around March 2024, when it will announce the 11th-generation ‌iPad‌, seventh-generation ‌iPad mini‌, and sixth-generation ‌iPad Air‌ at the very least.

Summing Up
To sum up, we could still theoretically see at least one ‌iPad‌ unveiled this year via press release, perhaps in the form of an ‌iPad mini‌, an ‌iPad Air‌, or an 11th-generation low-cost ‌‌iPad‌‌, but these would likely be minor refreshes. It's still theoretically possible for at least one or two of these models to be updated in early December, but as the calendar edges into 2024 and the "rumors against" increasingly stack up, new iPads in 2023 are looking more and more unlikely.