8 Things to Know About the New Apple Pencil
Apple today announced a new lower-cost Apple Pencil for iPads. It will be sold alongside the original Apple Pencil and the second-generation Apple Pencil.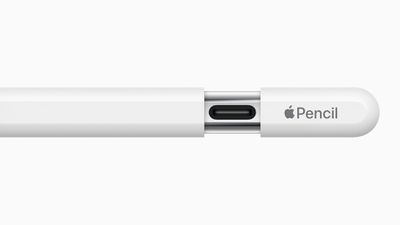 Below, we have highlighted key facts about the new Apple Pencil:
It has a similar design as the Apple Pencil 2, but with a USB-C port hidden under a sliding cap for charging and pairing over a USB-C cable.
It is compatible with all iPad models equipped with a USB-C port.
It attaches magnetically to compatible iPads, including the tenth-generation iPad, but it does not support wireless charging or wireless pairing.
Unlike the Apple Pencil 2, the new model lacks pressure sensitivity on an iPad screen, a double-tap gesture for switching between drawing tools, and the option for personal engraving at the time of purchase.
It supports the Apple Pencil hover feature when used with the latest iPad Pro models, released in October 2022.
It weighs roughly the same as the Apple Pencil 2, but it is around 7% shorter.
In the U.S., it costs $79 for the general public and $69 for students. This is cheaper than the first two generations of the Apple Pencil, which remain available for $99 and $129, respectively.
It launches in early November. Apple has not provided a specific release date.
For more details, read our initial coverage of the new Apple Pencil announcement.