Apple's Upcoming Larger iPads: Two Key Questions Answered
Apple has been rumored to be working on iPads with even larger displays since mid-2021, but amid reports of the 14-inch model being canceled, there are two key questions surrounding the devices.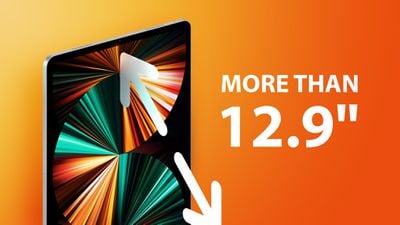 Bloomberg's Mark Gurman was first to float the rumor of Apple designers and engineers exploring iPads with bigger screens that could further "blur the lines" between a tablet and a laptop. In January 2022, this was followed by the news that multiple suppliers, including BOE and LG, were converting factories to be able to supply Apple with OLED displays around 15-inches in size suitable for future iPad models.
The leaker known as "Majin Bu" then claimed that Apple was working on an ‌iPad‌ with a 14.1-inch display and the M2 chip – a rumor corroborated by oft-accurate display industry analyst Ross Young, who added that the device would have a mini-LED display but no ProMotion for variable refresh rates up to 120Hz. In July last year, he amended his forecast, saying that Apple had switched to an LCD display for the device, the likes of which are used on the iPad mini and iPad Air.
In October, The Information's Wayne Ma reported that Apple is developing a 16-inch iPad that it hopes to release in the fourth quarter of 2023. The prospective device would have approximately the same screen size as a 16-inch MacBook Pro, providing users with a significantly larger canvas to work with.
Finally, Young said in December that Apple had shelved its plans to launch a 14.1-inch ‌iPad‌. Any larger ‌iPad‌ models were also missing from ‌Mark Gurman‌'s latest Apple device roadmap for this year, saying that there will be no significant ‌iPad‌ hardware updates in 2023.

What Sort of Larger iPad Is Apple Envisioning?
At least one of the larger ‌iPad‌ models that Apple was working on last year was explicitly rumored to not have ProMotion technology, suggesting that it was not an iPad Pro model. An LCD display without ProMotion would have put the 14.1-inch ‌iPad‌ well below the 12.9-inch ‌iPad Pro‌ in terms of specifications, indicating that it would have been more akin to the ‌iPad Air‌.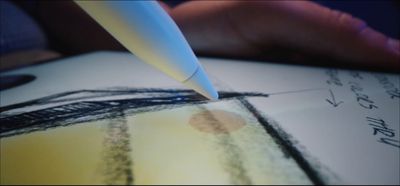 The device could have been imagined as a larger ‌iPad Air‌ option, or even part of a whole new ‌iPad‌ product line with different priorities from anything we've seen before. At minimum, it seems plausible that such a device would be geared toward creative professionals such as graphic artists and designers who could make good use of the large touchscreen surface.
While larger ‌‌iPad‌‌ display sizes could bring the ‌‌iPad‌‌ closer the Mac than ever before, there would likely also need to be further software improvements to properly take advantage of the larger display. Despite the launch of Stage Manager in iPadOS 16, some users have continued to complain about the ‌iPad‌'s multitasking experience and inability to take full advantage of its hardware, making it more challenging to replace a conventional computer than it could be.

Can We Still Expect Larger iPad Models?
Despite the tumultuous state of rumors about larger ‌iPad‌ models, it appears that Apple is seriously interested in the prospect of launching bigger tablets in the future. Next year's ‌iPad Pro‌ models are rumored to be available in slightly larger 11.1- and 13-inch sizes, but even bigger models could still be on the way.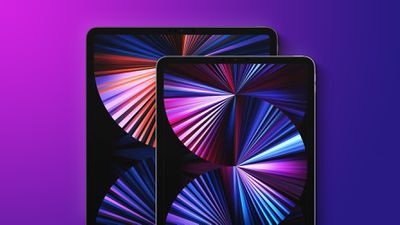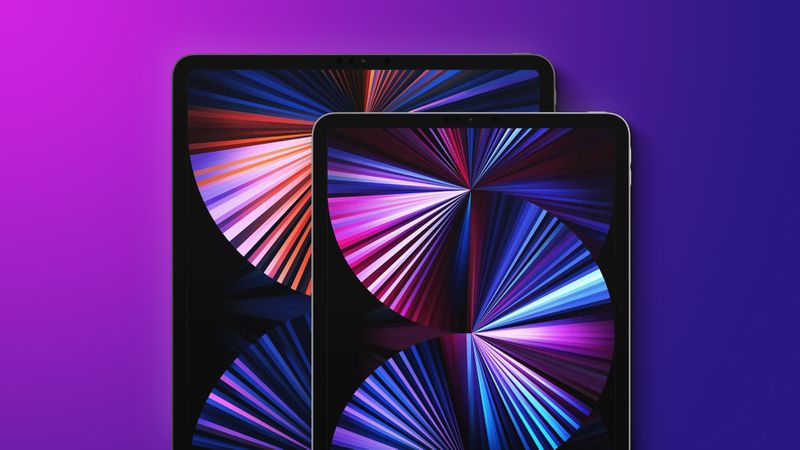 The biggest iPads that have been available since 2018 have been the 11-inch and 12.9-inch ‌‌iPad Pro‌‌. This means that the largest iPads are still smaller than the smallest MacBooks, the M1 MacBook Air and M2 MacBook Pro, which feature 13.3-inch displays. Since the 12.9-inch ‌‌iPad Pro‌‌ is already in a similar range to the 13.3-inch MacBooks and is rumored to increase to 13-inches next year, it seems like just a matter of time before Apple offers even bigger ‌iPad‌ models.

Bloomberg has repeatedly discussed Apple's interest in bigger iPads and although the 14.1-inch ‌iPad‌ model that was in the works is now believed to be canceled, the 16-inch model last reported by The Information could still be in active development.
2023 is expected to be a quiet year for new ‌iPad‌ hardware, with only very minor updates to the ‌iPad mini‌, ‌iPad Air‌, and entry-level ‌iPad‌ expected at best. Rumors suggest that the 16-inch ‌iPad‌ could arrive toward the end of the year, but it may be more likely that this will slip into 2024 – in which case the first larger ‌iPad‌ model could follow redesigned ‌iPad Pro‌ models with OLED displays.