New MacBook Air Rumored to Launch in April With These 5 New Features
Apple plans to release a new MacBook Air with a larger 15-inch display in April, according to display industry analyst Ross Young. The laptop is expected to be powered by the M2 chip and will likely support Wi-Fi 6E and Bluetooth 5.3.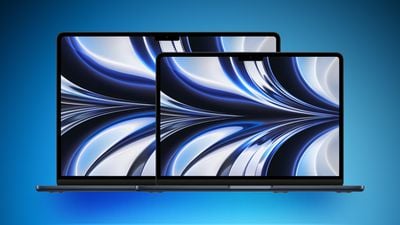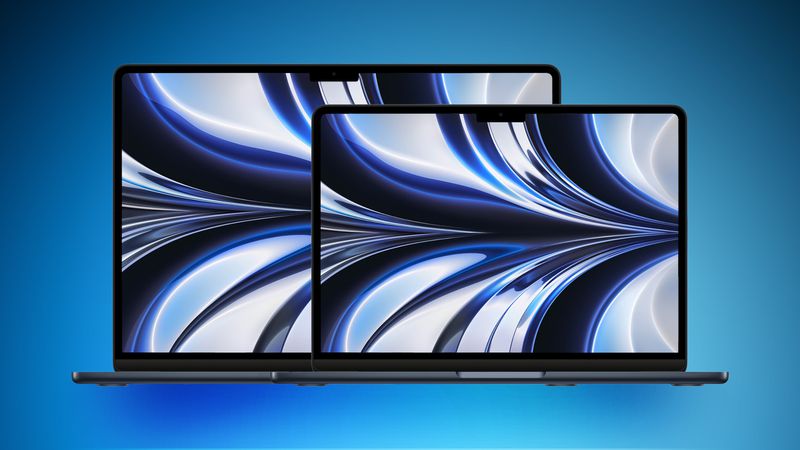 While we wait for the new MacBook Air to be announced, we have recapped five new features that have been rumored or are likely to be included.

15-Inch Display
The new MacBook Air is expected to be equipped with a larger 15.5-inch display, which would be the largest ever for the laptop. The current MacBook Air has a 13.6-inch display, and the laptop was offered in an 11-inch size many years ago.
While a new 13-inch MacBook Air with an OLED display is rumored to launch in 2024, the 15-inch model is expected to have a traditional LCD.

M2 Chip
Like the 13-inch MacBook Air, the 15-inch model will reportedly be available with the M2 chip. Apple says the M2 chip has up to an 18% faster CPU, up to a 35% faster GPU, and up to a 40% faster Neural Engine compared to the M1 chip.
Apple analyst Ming-Chi Kuo last year claimed that a 15-inch MacBook with M2 and M2 Pro chip options would be released in the second quarter of 2023 or later. Interestingly, Kuo said this MacBook might not have Air branding. On a purely speculative basis, it is possible that Apple could release a 15-inch MacBook that is positioned between the MacBook Air and MacBook Pro, but Apple's plans remain to be seen.

Longer Battery Life
With a 15-inch display, the new MacBook Air would have a larger chassis, allowing for a larger battery and longer battery life.
Apple says the 13-inch MacBook Air with the M2 chip lasts up to 18 hours per charge, so perhaps the 15-inch model could get closer to the 20-hour mark. Apple silicon chips continue to have industry-leading performance-per-watt.

Wi-Fi 6E
While the 13-inch MacBook Air with the M2 chip is limited to Wi-Fi 6, there is a good chance that the 15-inch MacBook Air will be upgraded to Wi-Fi 6E. Apple already updated the Mac mini with the M2 chip and Wi-Fi 6E last month.
Wi-Fi 6 operates on the 2.4GHz and 5GHz bands, while Wi-Fi 6E also works over the 6GHz band, allowing for faster wireless speeds, lower latency, and less signal interference. To take advantage of these benefits, the device must be connected to a Wi-Fi 6E router, which are available from brands like TP-Link, Asus, and Netgear.
Apple has added Wi-Fi 6E support to a handful of devices so far, including the latest iPad Pro, 14-inch and 16-inch MacBook Pro, and Mac mini.

Bluetooth 5.3
Apple has added Bluetooth 5.3 to several of its latest devices, and the 15-inch MacBook Air could be next in line to gain support.
Bluetooth 5.3 offers benefits such as improved reliability and power efficiency, according to the Bluetooth SIG, the organization behind the standard. Bluetooth 5.3 could also pave the way for the new MacBook Air to support LE Audio eventually for improved audio quality, longer battery life, and more, should Apple choose to implement it.
Earlier this week, Apple filed a new Bluetooth 5.3 product listing. The filing does not mention any specific products, but it references a prior macOS-related listing, suggesting the filing could be related to upcoming Macs of some kind.
For more rumors about the 15-inch MacBook Air, read our roundup linked below.