The Next Big Apple Silicon Device May Not Be a Mac or iPad
Apple's next device with an Apple silicon chip may not be a Mac or an iPad, but rather an advanced external display, according to recent reports.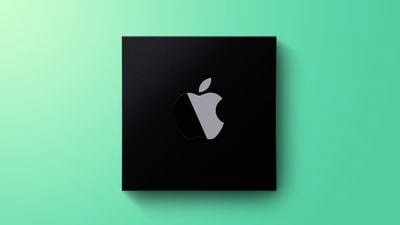 The display, which is rumored to arrive this year, is expected to sit somewhere between the $1,599 Studio Display and the $4,999 Pro Display XDR – but more exact information about the device's positioning and price point is as yet unknown. While the design of the display is not yet clear, it seems likely that it will look similar to the current Studio Display and the Pro Display XDR.
Apple's upcoming monitor is expected to feature a 27-inch mini-LED panel, as well as ProMotion for variable refresh rates up to 120Hz. Crucially, Bloomberg's Mark Gurman recently suggested that Apple's upcoming external monitors will be powered by Apple silicon chips.
The Studio Display was the first Apple monitor to feature a custom silicon chip initially designed by Apple for the iPhone, the A13 Bionic, which was introduced in the ‌iPhone‌ 11 lineup and is still used in the ninth-generation ‌iPad‌. The chip enables the monitor to run a version of iOS, receive software updates, and offer features like Center Stage that are processed on-device. It is not known exactly what chip the new monitor will feature, but the A13 Bionic seems to be the most likely option since it is already being used in the Studio Display, and better performance and efficiency is not noticeably advantageous for this class of device.
Insightful display analyst Ross Young initially expected Apple to introduce the display in June 2022 at WWDC, but he said in May that its launch had been delayed until October because of design issues. Apple was unable to meet the October objective, and Young believes the company is now aiming for early 2023 – a time frame he first mentioned on the The MacRumors Show podcast in July 2022.
Throughout 2022, Apple was forced to contend with supply constraints across products that include Macs and its displays, which may be a reason contributing to the apparent delay in launching the new monitor.
Most recently, Young narrowed down his expected time frame for the launch of Apple's new high-end external monitor to the first quarter of 2023, which falls from January to March, so it could be unveiled in the near future as part of Apple's next wave of product announcements.