Will Apple Release a New iPad Pro in 2023?
As Apple's roadmap for new product launches in 2023 is increasingly the subject of speculation, will the company release new iPad Pro models this year?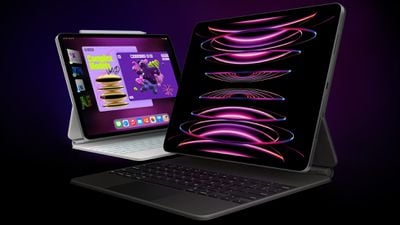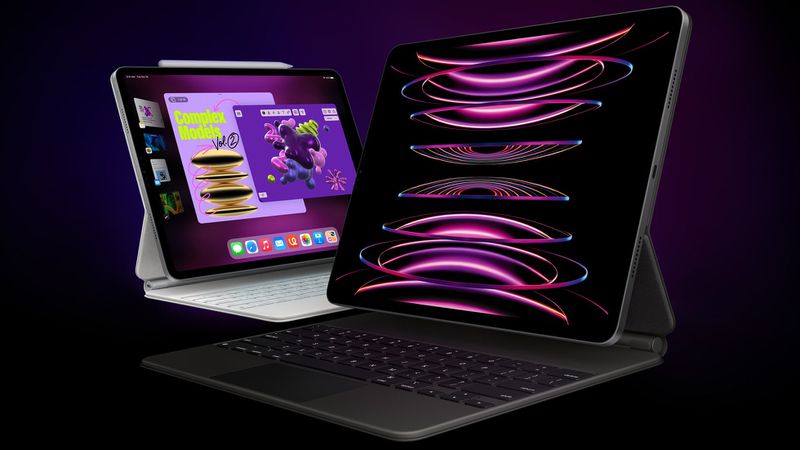 The next-generation ‌iPad Pro‌ models are the most-rumored upcoming iPad, providing relatively good insights into what to expect from the device. The current 11- and 12.9-inch ‌iPad Pro‌ models were released in October 2022, adding the M2 chip, Apple Pencil hover, Smart HDR 4, Wi‑Fi 6E, and Bluetooth 5.3 – another minor refresh like the fifth-generation iPad Air.
With the current- and previous-generation ‌iPad Pro‌ models featuring M-series chips, and the 2022 refresh making the leap to the ‌M2‌ chip, the M3 chip is the most likely chip to be included in the next-generation ‌iPad Pro‌. The M3 chip is expected to be manufactured using TSMC's 3nm process, bringing the biggest performance and efficiency boost to Apple's chips in several years. The first Apple devices with M3 chips are not likely to appear until the second half of 2023, which seemingly rules out a new ‌iPad Pro‌ anytime soon.
Moreover, the main feature rumored for the next-generation ‌iPad Pro‌ is OLED displays – an upgrade that has been rumored for over a year. Dozens of reports from multiple sources are consistent that ‌iPad Pro‌ models with OLED displays are scheduled to launch in 2024, rather than this year. The OLED displays Apple is planning to use will reportedly be more durable and enable thinner and more lightweight device designs, and they could have slimmer bezels with the display size options increasing from 11- to 11.1-inches and 12.9- to 13-inches.
The ‌iPad Pro‌ has had the same design for four successive generations since 2018, and it looks like the device could finally get a redesign in its next incarnation. It is not entirely clear what the new design could look like, but a thinner and lighter device with a glass back or larger glass Apple logo to enable wireless charging seems plausible based on current rumors. The device could also switch from a default portrait orientation to a landscape design – something seemingly supported by the relocation of the iPad mini's volume buttons and the latest entry-level ‌iPad‌'s landscape front-facing camera.
The iPhone 15 lineup is rumored to move to an iPhone 5C- or MacBook Pro-like design with a flat front and a rounded back, so a design like this for the ‌iPad Pro‌ is also not out of the question.
The one thing that is clear about the next major ‌iPad Pro‌ update according to rumors is that it will not launch in 2023, meaning that any new ‌iPad Pro‌ models this year seem very unlikely. Apple waited over 18 months between the 2021 and 2022 ‌iPad‌ Pros, and if a similar timeline was followed again, the next-generation ‌iPad Pro‌ would launch in May 2024.

2023 appears to be shaping up to be a quiet year for ‌iPad‌ hardware refreshes, and while it is possible we could see some new models, the current picture suggests that new iPads this year are unlikely on the whole. 2024, on the other hand, is looking like it will be a much more significant year for the ‌iPad‌ lineup.