Apple Studio Display Software Updates Could Bring New Features
Apple could add new functionality to the Studio Display, the device's update process and hardware suggests.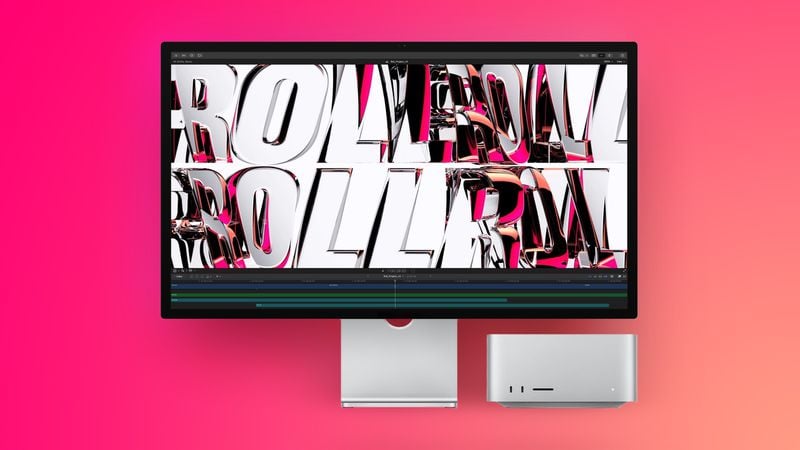 The Studio Display contains an A13 Bionic chip, the same chip from the iPhone 11 lineup, 2020 iPhone SE, ninth-generation iPad, to support its 12-megapixel Ultra Wide front-facing camera with Center Stage and six-speaker sound system with Spatial Audio. The A13 chip is paired with 64GB of onboard storage, but only 2GB are actually used by the display at the current time.
While the presence of the A13 chip initially indicated that the display likely ran a variant of existing Apple software, in much the same way that the HomePod and HomePod mini run a version of tvOS, it actually runs a full, up-to-date version of iOS. In System Information, under "Graphics/Displays," the Studio Display's software can be seen, showing that it runs "Version 15.4 (Build 19E241)." This is the exact same build number as iOS 15.4 and iPadOS 15.4, indicating that the Studio Display runs the full version of iOS.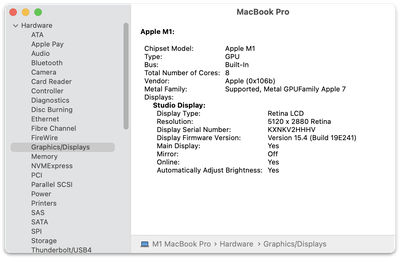 The Studio Display's firmware in System Information (via Daring Fireball).
Following complaints from initial reviewers about the Studio Display's built-in webcam, Apple said that it "discovered an issue where the system is not behaving as expected" and will be "making improvements in a software update." Since the Studio Display runs iOS, Apple's planned update to improve the quality of the webcam will come as part of an entire iOS update. On the most recent episode of The MacRumors Show, content creator Rene Ritchie highlighted that Apple could go further in the future, bringing new features such as AirPlay to the Studio Display.
The Studio Display contains the exact same 2.65GHz A13 Bionic chip, 12MP Ultra Wide front-facing camera setup with Center Stage, and 64GB base configuration of storage as the ninth-generation ‌iPad‌. In much the same way that Apple refines its adds new features to existing devices and refines its software over time, there appears to be no reason why this could not be the case for the Studio Display, especially since the A13 chip and its 62GB of free storage provide plenty of headroom for future updates.