AirPods Pro 2 Could Start a New Accessory Ecosystem
Apple's second-generation AirPods Pro could arrive alongside a new series of accessories, recent leaked images suggest.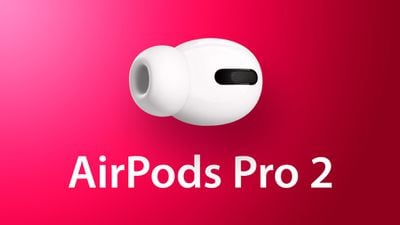 Alleged leaked photos of the next-generation AirPods Pro obtained by MacRumors showed a charging case with a metal loop on the side for attaching a strap. Apple has not used this design for any of its other AirPod models and it is unclear why it would be added in this instance. That said, it does not seem out of the realm of possibility that Apple would add a strap.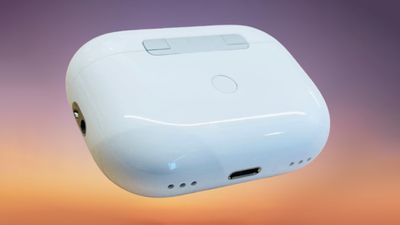 Alleged leaked image of the next-generation AirPods Pro charging case.
If the metal loop feature does come to the second-generation ‌AirPods Pro‌, it seems reasonable to expect Apple to offer a host of straps in different colors and perhaps different materials, allowing users to easily tether their AirPods case to their wrist, belt, or bag. Third-parties could also take advantage of the ‌AirPods Pro‌ loop to offer their own wrist straps, tethers, and carabiners, with there being the considerable potential for new accessories.
The launch of AirTags last year allowed Apple to offer a range of new loops and keychains in different materials and colors, so a similar array of accessories for AirPods seems conceivable. Bloomberg's Mark Gurman recently noted the plausibility of the rumor on The MacRumors Show given Apple's interest in offering a range of profitable low-margin accessories such as Apple Watch bands and iPhone cases.
The second-generation ‌AirPods Pro‌ are also expected to feature support for Lossless audio, a charging case that can emit a sound for location tracking, a new design, and more. Apple is expected to launch the updated noise-cancelling earbuds in the third or fourth quarter of 2022.