With the advent of AirPods Pro 2, Apple added a new Touch control system to its popular premium earbuds. In addition to being used to play/pause audio and skip tracks, the Touch sensors respond to swipes up and down the stem that increase or decrease the volume of whatever you're listening to.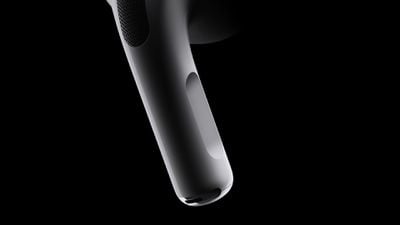 Apple acknowledges that swipe gestures for adjusting volume may not appeal to everyone, and indeed some ‌AirPods Pro‌ owners may struggle to use them as intended. For that reason, Apple has included an accessibility option to enable or disable the gestures in iOS. Here's how it works.
With ‌AirPods Pro‌ connected, launch the Settings app on your iPhone running iOS 16.1 or later.
Tap the AirPods Pro tab just under your Apple ID banner.
Scroll down, then tap Accessibility.
Scroll down again, then under "Volume Control," toggle the switch next to Volume Swipe on or off.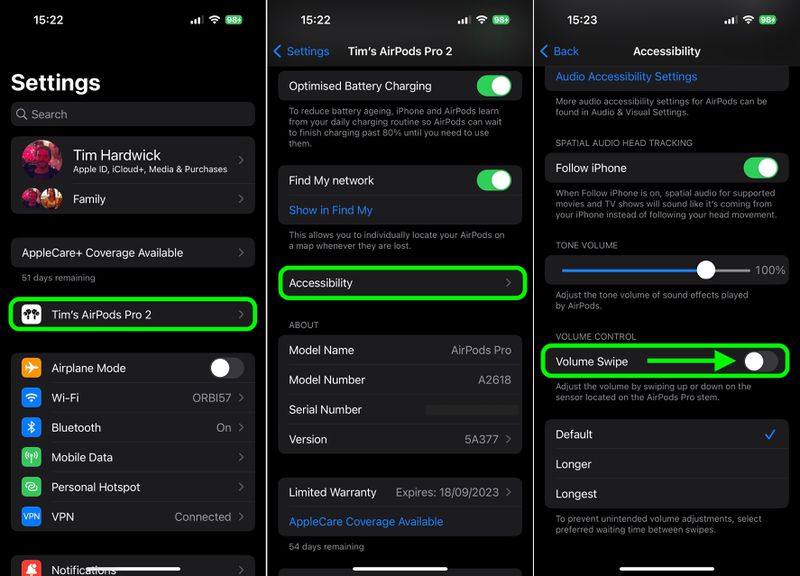 If you turned off the swipe sensitivity of the Touch controls, they will be immediately disabled and will no longer respond to the gesture. To re-enable volume swipes, simply toggle the option back on in Settings.