When is the iPhone 13 Apple Event?
Apple is hosting a special event this month that is widely expected to see the unveiling of the iPhone 13, Apple Watch Series 7, and potentially third-generation AirPods. The much-anticipated event is set to be streamed around the world, so here is how you can watch it and when, wherever you are.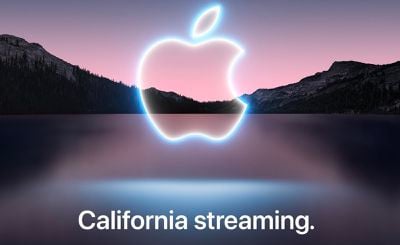 The event, which features the tagline "California Streaming," is set to take place on Tuesday, September 14 at 10:00 a.m. PDT at the Steve Jobs Theater on the Apple Park campus in Cupertino, California.
As with all of the previous Apple events since last year, the California Streaming event will be held digitally with no members of the media invited to attend in person. Apple will likely provide pre-recorded segments for each new product that is announced. See when exactly the event will in other time zones in the United States and around the world below:

Honolulu, Hawaii — 7:00 a.m. HAST
Anchorage, Alaska — 9:00 a.m. AKDT
Cupertino, California — 10:00 a.m. PDT
Phoenix, Arizona — 10:00 a.m. MST
Vancouver, Canada — 10:00 a.m. PDT
Denver, Colorado — 11:00 a.m. MDT
Dallas, Texas — 12:00 noon CDT
New York, New York — 1:00 p.m. EDT
Toronto, Canada — 1:00 p.m. EDT
Halifax, Canada — 2:00 p.m. ADT
Rio de Janeiro, Brazil — 2:00 p.m. BRT
London, United Kingdom — 6:00 p.m. BST
Berlin, Germany — 7:00 p.m. CEST
Paris, France — 7:00 p.m. CEST
Cape Town, South Africa — 7:00 p.m. SAST
Moscow, Russia — 8:00 p.m. MSK
Helsinki, Finland — 8:00 p.m. EEST
Istanbul, Turkey — 8:00 p.m. TRT
Dubai, United Arab Emirates — 9:00 p.m. GST
Delhi, India — 10:30 p.m. IST
Jakarta, Indonesia — 12:00 a.m. WIB next day
Shanghai, China — 1:00 a.m. CST next day
Singapore — 1:00 a.m. SGT next day
Perth, Australia — 1:00 a.m. AWST next day
Hong Kong — 1:00 a.m. HKT next day
Seoul, South Korea — 2:00 a.m. KST next day
Tokyo, Japan — 2:00 a.m. JST next day
Adelaide, Australia — 2:30 a.m. ACST next day
Sydney, Australia — 3:00 a.m. AEST next day
Auckland, New Zealand — 5:00 a.m. NZST next day
Apple will stream the special event live on its website, on YouTube, and on the Apple TV through the ‌Apple TV‌ app. The YouTube livestream is available now.
For those unable to watch,
MacRumors
will be providing full event coverage both on MacRumors.com and the
MacRumorsLive Twitter account
.
Major design changes are not expected for the ‌iPhone 13‌, but rumors suggest that we can count on a smaller notch, a faster "A15" chip, Wi-Fi 6E connectivity, a new 5G chip from Qualcomm, larger batteries, reverse wireless charging, and a large number of camera hardware upgrades.
The ‌iPhone 13‌ mini and ‌iPhone 13‌ are expected to offer a new, diagonal camera layout, while the ‌iPhone 13‌ Pro and ‌iPhone 13‌ Pro max are expected to feature 120Hz-capable ProMotion displays with always-on functionality, ProRes video recording, up to 1TB of storage.
The Apple Watch Series 7 is expected to feature a number of upgrades, including a new design with squared-off edges, larger casing sizes with bigger displays, updated display technology, improved Ultra Wideband connectivity, a smaller, faster processor, a bigger battery, new watch faces, and potentially new color options.
Apple's third-generation AirPods are expected to have an updated design that is closer to the AirPods Pro with shorter stems and a wider, shorter charging case, but will continue to be a more affordable option without Active Noise Cancellation. Other new features could include a next-generation wireless chip, force sensor controls, and a pressure relief system. See our guide on the third-generation AirPods for more detailed information.
New MacBook Pros and iPads are also on the horizon, but Apple is expected to hold multiple fall events this year so it is unlikely that the company will reveal everything in September.