It's finally official: Apple's iPhone media event will be held on September 10 at the Steve Jobs Theater at Apple Park!
That was the biggest news of the week, but there was much more including a surprise release of the first iOS 13.1 beta even as iOS 13.0 has yet to be released, exclusive details on Apple's Tile competitor for tagging and locating physical items from your iPhone, privacy-related changes to Apple's quality control program for Siri, and more, so check out all of this week's most important stories below.

Save the Date: Apple's Next Event is September 10th
Apple on Thursday invited the media to a special event on Tuesday, September 10 at Steve Jobs Theater on its Apple Park campus in Cupertino, California. At the keynote, scheduled for 10 a.m. Pacific Time, the company is widely expected to introduce new iPhone and Apple Watch models.


We may also hear more details and pricing for Apple's two new services launching in the fall, Apple TV+ and Apple Arcade. There are also rumors about a 16-inch MacBook Pro, an iPad Pro refresh, and a 10.2-inch iPad, but these products could be held for an October event.
MacRumors will have live coverage of the keynote as it unfolds on our website and @MacRumorsLive on Twitter.

Apple Releases First Beta of iOS 13.1
Surprise! Apple this week seeded the first beta of iOS 13.1 to developers and public beta testers before iOS 13 has even been officially released.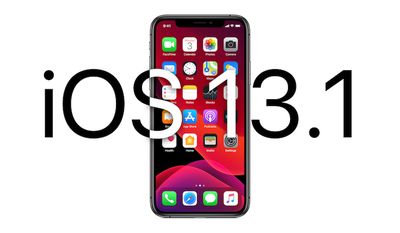 This has allowed Apple to push back some iOS 13 features until iOS 13.1, like ETA sharing in Apple Maps, a new Audio Sharing feature, and Shortcuts automations. iOS 13 will still be released first in mid September, while iOS 13.1 should be available to all users by October.
Apple has also released iOS 12.4.1 with a jailbreak fix and seeded the latest betas of macOS Catalina, watchOS 6, and tvOS 13. And if you're still running macOS Mojave, there is a new Supplemental Update this week.

Exclusive: Apple's Tile Competitor Will Include 'Items' Tab in iOS 13's Find My App and Much More
Apple has been rumored to be planning to compete with Tile and announce a small Bluetooth beacon device. This beacon could be attached to personal items such as keys, purses, or wallets so that the owner could find them even when out of range of the items.


MacRumors has discovered an ARKit "star" image in the Find My app bundle that hints at the possibility of Apple's beacon incorporating augmented reality to find lost devices or items, similar to the Pixie Tracker. Apple may also allow these beacon devices to be "leashed" to an iOS or watchOS device so that the user would be notified when a beacon device is out of range of an iOS or watchOS device.
Taking things further, MacRumors was able to learn more about the beacon and how it will integrate with the new Find My app, discovering a number of images and other tidbits of information within an internal build of iOS 13.

Apple Apologizes Over Siri Privacy Concerns, Will Resume Grading Program in Fall With Several Changes
Apple has apologized over privacy concerns that arose after it was reported that contractors hired by the company frequently heard confidential information while listening to anonymized Siri audio recordings for quality evaluation purposes — aka grading.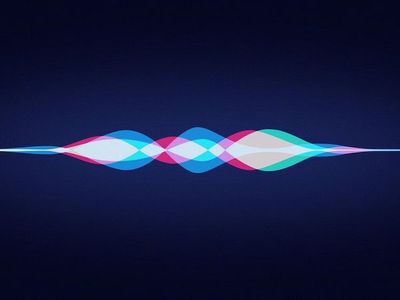 After swiftly suspending its grading program and conducting a review of its policies, Apple says it will resume the evaluation process in the fall on an opt-in basis only and with improved privacy measures, including no longer retaining audio recordings.
Apple employees will still review anonymized, computer-generated transcripts of Siri interactions regardless of a customer's opt-in status, with the only way to avoid this being to disable Siri entirely.

Apple to Allow Independent Repair Shops to Service Out-of-Warranty iPhones With Genuine Parts
Apple is launching a new program that will provide independent repair businesses with the same Apple genuine parts, tools, training, repair manuals, and diagnostics as Apple Authorized Service Providers, starting in the United States.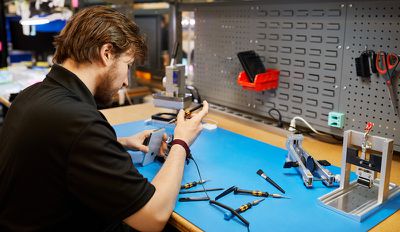 The program will allow independent repair shops to offer out-of-warranty service for iPhones, such as display and battery replacements, but there is no mention of in-warranty repairs or any other devices at this time. Apple has set up a new page on its website where repair businesses can learn more and apply.

macOS Catalina Tips and Tricks Worth Knowing
macOS Catalina should be released by the end of September, and ahead of time, we have highlighted some lesser-known features, tips, and tricks for the update over on our YouTube channel.


As a refresher, be sure to watch our macOS Catalina hands-on video from June, which provides a detailed overview of major new features.
Subscribe to MacRumors on YouTube for new Apple videos every week!

Apple Shelves 'Walkie-Talkie' Feature for iPhone-to-iPhone Messaging Without Wi-Fi or Cellular
A recent report claimed that Apple has shelved plans for a "walkie-talkie" feature that would have allowed iPhone users to communicate with each other in areas without cellular coverage, such as while hiking.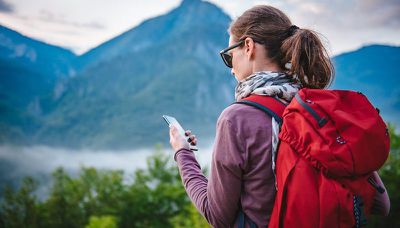 The feature would have allowed messaging without Wi-Fi or cellular connectivity, instead relying on the 900 MHz radio spectrum. The technology apparently relied on Intel modems, though, and Apple is widely expected to switch back to Qualcomm modems in iPhones starting in 2020.

MacRumors Newsletter
Each week, we publish an email newsletter like this highlighting the top Apple stories, making it a great way to get a bite-sized recap of the week hitting all of the major topics we've covered and tying together related stories for a big-picture view.
So if you want to have top stories like the above recap delivered to your email inbox each week, subscribe to our newsletter!