Following last week's big news that Jony Ive will be departing Apple, this week saw a slew of Mac-related rumors including evidence of an upcoming MacBook Pro model, word that Apple is abandoning the troublesome butterfly keyboard used on its notebooks for the past several years, and logic board problems with a "very small number" of MacBook Air units.
Read on for all of the biggest news of the week, including a clever new iOS 13 feature to make your FaceTime video calls feel more natural and another controversy surrounding Xiaomi copying Apple.

Apple Receives FCC Approval for Unreleased MacBook Pro
The Federal Communications Commission this week briefly published documents related to an unreleased MacBook Pro, generating significant discussion about what the machine might be and when it could be released.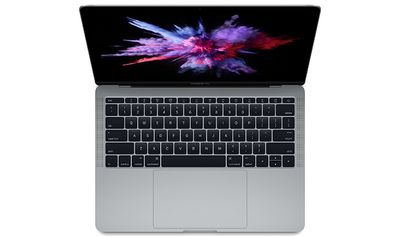 The A2159 model number was one of seven recently registered with the Eurasian Economic Commission, but this was the only one to appear at the FCC. Based on the machine's power requirements, it appears to be a 13-inch MacBook Pro, which could be a new version of the non-Touch Bar model that wasn't updated alongside the other MacBook Pro models in May.
New machines typically appear in the FCC's database just about at the moment of launch, which could mean a debut is imminent, although it appears to have been a premature publication by the FCC as Apple has yet to release the new model and the documents were quickly pulled from the FCC's website.

Kuo: Apple to Use New Scissor Switch Keyboard in Future MacBooks, Starting With 2019 MacBook Air Refresh
Apple's much-maligned butterfly keyboard on its notebooks may be headed out the door, with prominent analyst Ming-Chi Kuo claiming Apple will be including a new scissor-style keyboard on future models, starting with a MacBook Air refresh later this year.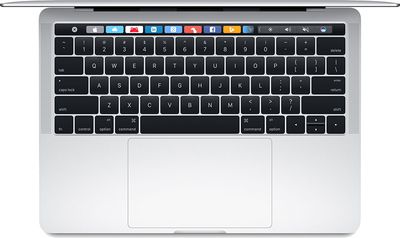 Kuo says the scissor style keyboard is likely to be a bit thicker than the butterfly design, but would be cheaper and could offer a better user experience including greater key travel and a glass fiber-reinforced structure that's more durable and less sensitive to dust and debris preventing keys from working.

Attention Correction Feature in iOS 13 Beta Enables Appearance of Eye Contact During FaceTime Calls
Apple this week seeded third developer betas of its upcoming major operating system updates, and the new iOS 13 beta includes a clever feature called FaceTime Attention Correction.


The feature uses ARKit to capture a depth map of your face during FaceTime video calls and adjusts the position of your eyes to make it seem like you're looking at your device's camera when you're actually looking at the screen.
We went hands-on with the feature, which is only available for the iPhone XS, XS Max, and XR, as well as the latest iPad Pro models, and can be toggled off in Settings if you prefer not to use it.

Apple Identifies Logic Board Issue With 'Very Small Number' of 2018 MacBook Airs, Will Fix Free of Charge
Apple this week notified its retail stores and authorized repair centers that it has identified a logic board issue affecting a "very small number" of 2018 MacBook Air units and will repair affected computers free of charge for up to four years from the date of purchase.


The program hasn't been announced publicly, so it seems that it should affect only a limited number of machines, and Apple will be notifying users with affected machines.
The internal repair program for the latest MacBook Air comes shortly after a more significant recall and repair program for 2015 15-inch MacBook Pro units that could experience overheating and even fire safety issues with their batteries. Dramatic photos showing the aftermath of one of these incidents demonstrate why owners of affected machines should take this recall seriously.

Xiaomi Clones Apple's Memoji With New 'Mimoji' Avatars
Chinese phone manufacturer Xiaomi is preparing to launch its latest smartphone, which will support animated avatars known as "Mimoji."


These 3D avatars are incredibly similar to Apple's Memoji introduced with iOS 12, with even the Mimoji name bearing a remarkable similarity to Apple's feature. Incredibly, Xioami was even caught using Apple's own Memoji ads to promote the Mimoji feature, allegedly by accident.
This isn't the first time Xiamoi has been accused of cloning a feature from Apple, as the company's animated emoji from last year were similar to Apple's Animoji, and they debuted on a phone that looked nearly identical to Apple's iPhone X. Xiaomi has also released wireless earphones that have some strong similarities to Apple's AirPods.

Five Mac Apps Worth Checking Out - July 2019
Over on our YouTube channel, we've released the latest installment of our popular series looking at some of our favorite third-party Mac apps.


This month's list includes Pock for customizing your MacBook Pro's Touch Bar, One Switch for adding toggles for various options and settings to your menu bar, Microsoft To-Do for keeping track of tasks across your devices, Flotato for turning some of your favorite websites into web apps, and Spotmenu for accessing information on your Spotify and iTunes content from the menu bar.
As always, make sure to subscribe to our YouTube channel to make sure you don't miss out on any of our videos!

MacRumors Newsletter
Each week, we publish an email newsletter like this highlighting the top Apple stories, making it a great way to get a bite-sized recap of the week hitting all of the major topics we've covered and tying together related stories for a big-picture view.
So if you want to have top stories like the above recap delivered to your email inbox each week, subscribe to our newsletter!