What to Expect at Apple's 'Let's Take a Field Trip' Educational Event on March 27
Apple is holding its first event of 2018 on Tuesday, March 27 at the Lane Tech College Prep High School in Chicago. According to invites sent out to members of the media last week, the event will focus on "creative new ideas for teachers and students."
This is Apple's first education-centric event since 2012, hence the unusual location. With most events, we tend to have concrete rumors on what to expect, but things are a little more up in the air with the educational event.
Still, rumors have hinted at several products that could see a refresh at the event, and while some of them may primarily be of interest to schools and educators, there are some products on the horizon all of us have been eagerly anticipating. Announcement possibilities are listed below:
New Lower-Cost iPad
In 2017, Apple released a fifth-generation 9.7-inch iPad that was designed to be a low-cost but powerful alternative to the iPad Pro. The tablet is priced at $329, and in 2018, rumors have suggested Apple could release an iPad with an even lower price point, which would be enticing to schools.
The iPad could be priced as low as $259, $70 less than the starting price of the current 9.7-inch iPad.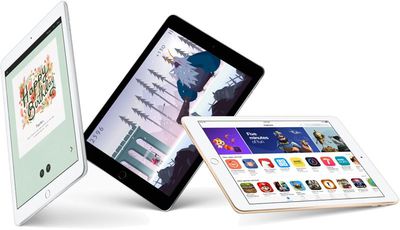 Whether this iPad is an entirely new device or just a lower price for the existing 9.7-inch iPad remains to be seen.
Read more about the low-cost iPad in our iPad roundup.

New Low-Cost MacBook or MacBook Air
Along with a lower-cost iPad, Apple may perhaps be planning to introduce some kind of notebook that has a lower price tag, but again, the exact form that this will take is unclear.
KGI Securities analyst Ming-Chi Kuo, who often has insight into Apple's plans, believes Apple is working on a "more affordable MacBook Air," which would perhaps be ideal for an educational market to compete with Google Chromebooks.


Kuo didn't mention whether or not this cheaper MacBook Air would be a price drop on the current MacBook Air or a new machine, nor did he mention potential specs. The MacBook Air is highly outdated, so if changes are indeed planned, updated processors and other internals could be on the horizon.
Other rumors suggest the lower-cost MacBook Air could be priced at $799 to $899, and that price tag would likely be even lower for schools able to make bulk purchases.
The rumors have been confused by a report from DigiTimes suggesting Apple is working on an "entry-level 13.3-inch MacBook." DigiTimes calls the notebook a MacBook, but lists the size of the MacBook Air, and goes on to say that it will feature a Retina display.
Updating the MacBook Air with a Retina display would make it difficult to keep costs low, and it would be a curious choice given the existence of the slimmer 12-inch MacBook line, which does come equipped with Retina displays. For that reason, it's not entirely clear if DigiTimes is talking about an update to the MacBook Air line or the MacBook line. DigiTimes' report says the new notebook would be priced at around $999, which is more expensive than other low-cost MacBook Air rumors.
Just this morning, Bloomberg also said Apple is working on a new MacBook that would cost under $1,000 and would replace the existing MacBook Air, but even that report didn't specify whether this machine would be in the current MacBook Air family or part of the 12-inch MacBook line. What Bloomberg did say, though, is that this machine is not ready, and therefore we may or may not hear about it at the event. It's possible Apple will make an announcement with a launch date to follow, but we also might not see any Mac-related news until WWDC in June.
Read more about the MacBook Air in our MacBook Air roundup.

AirPower and AirPods Wireless Charging Case
The AirPower isn't an accessory that's likely to be marketed to educational institutions, but rumors have been suggesting a March launch for the device, so it's possible Apple will also use its March event to debut some products of interest to the general public.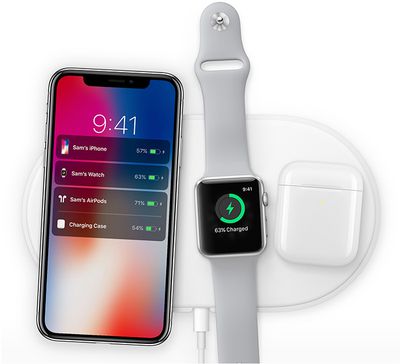 First announced in September alongside the iPhone X, iPhone 8, and iPhone 8 Plus, the AirPower is an inductive charging mat that's designed to charge Qi-based iPhones, the Apple Watch Series 3, and the AirPods all at the same time using one accessory.
Alongside the AirPower, Apple will also introduce a new AirPods Charging Case that includes new wireless charging capabilities. This revamped charging case will be necessary for AirPods to charge through the AirPower mat.
Existing AirPods owners will be able to purchase the new Charging Case as a standalone accessory, while new AirPods purchases will likely include it.
We don't know what the AirPower will be priced at, but rumors have suggested it could cost somewhere around $199.
See all of our AirPower coverage here.

Revamped Apple Pencil?
There's no real indication that Apple is working on a new Apple Pencil to debut at its education-focused event, but the design of the event invitation sent out to members of the media does appear to have been drawn with an Apple Pencil, and it could be a hint.
It's possible Apple is planning to introduce a lower-cost Apple Pencil that could be used in tandem with the new low-cost iPad, which would indeed be appealing to schools.



Just this morning, KGI Securities analyst Ming-Chi Kuo said Apple Pencil support is likely for the new low-cost iPad, but it's not yet clear if that means Apple plans to add support for the existing Apple Pencil or introduce a new, more affordable model.
If some kind of Apple Pencil announcement doesn't happen at this event, we can perhaps expect to see a new model when Apple debuts new iPad Pros, something we believe will happen either in June at the Worldwide Developers Conference or September alongside new iPhones.
On the chance that Apple is working on an Apple Pencil for its low-cost tablet, it's possible a lower-cost Smart Keyboard could also be included. Adding a keyboard and an input device like the Apple Pencil to the low-cost iPad would add a lot of utility for students.
Read more about the Apple Pencil in our iPad Pro roundup.

iPhone X in New Colors?
If Apple is indeed going to use its March event to focus on products unrelated to education, we could see the iPhone X and perhaps the iPhone 8 and 8 Plus in new colors.
There have been rumors of a "Blush Gold" iPhone X floating around, and just this week, new images of the rumored device surfaced. Apple offered the iPhone X only in Silver and Space Gray at launch, and a new color could perhaps lure new upgraders mid-season.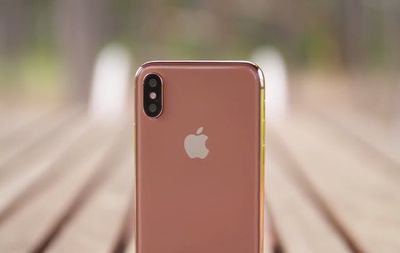 In March of last year, Apple introduced a (PRODUCT)RED iPhone 7 and 7 Plus, and it's possible the company could be planning to do the same thing this year, with a (PRODUCT)RED iPhone 8, 8 Plus, and perhaps X.
Read more about the iPhone X in our iPhone X roundup.

iPhone SE 2?
We've been hearing rumors of a new "iPhone SE 2" for some time now, and while it's possible we could see a new iPhone SE at the March event, we don't think it's likely.
While some supply chain sources and sketchier rumor sources have suggested a new iPhone SE 2 is in the works with upgraded internals and other specs, KGI Securities analyst Ming-Chi Kuo does not believe Apple has enough spare development resources to dedicate to an iPhone SE in 2018 given the company's work on the three iPhones planned for September.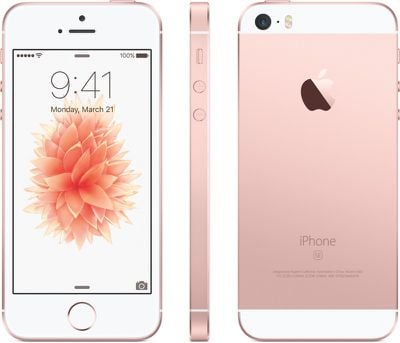 A recent rumor from Taiwan's Economic Daily News has also suggested Apple does not have new iPhones planned for the first half of 2018, which would mean no March iPhone SE 2.
If there is a new iPhone SE 2 on the horizon, major design changes and the adoption of features from flagship phones are unlikely given the iPhone SE's position as a low-cost device.
For more information on a potential iPhone SE 2, check out our iPhone SE roundup.

New iPhone Cases and Apple Watch Bands
Apple already announced a new collection of spring Apple Watch bands in new colors, which could go on sale following the educational event. When announced on March 21, Apple said they would be coming later in the month.


Though not announced at the same time, Apple could also launch new iPhone and iPad cases in refreshed colors at the same time.
For more detail on the Apple Watch and Apple Watch bands, check out our Apple Watch roundup.

iOS 11.3 Release With ClassKit Framework
Apple promised to release iOS 11.3 in the spring, and well, it's spring. iOS 11.3 is also near the end of its beta testing period, and thus far we've seen six betas. We haven't had the GM version of iOS 11.3 yet, so it's possible we'll get that instead of an official release on Tuesday. A launch will come shortly after, though.
Though it's received little coverage, iOS 11.3 includes a new Classroom 2.2 app, which is designed to turn the iPad into a powerful teaching assistant to help teachers guide students through lessons.
It also includes a ClassKit framework aimed at helping developers create educational apps that teachers can use with the Classroom app to deliver assignments to students and track their progress.
Classroom 2.2 and ClassKit haven't been announced or covered heavily by Apple, so expect this to be a focal point of the event.
iOS 11.3, of course, brings a whole slew of other updates and features, like iCloud Messages, ARKit 1.5, new Animoji, and a Battery Health feature that will allow customers to better monitor their batteries and battery health as it relates to device performance.
For full details on iOS 11.3, make sure to check out our iOS 11 roundup.

Other Educational Announcements
As this is an educational event, expect other educational announcements. Apple is likely to give us an update on its Everyone Can Code curriculum for students. Apple has coding lessons for high schools and elementary schools, along with a dedicated App Development With Swift curriculum for community colleges, which is a full-year coding course.


The high school where Apple plans to hold its event, Lane Tech College Prep, was featured in a December announcement of the expansion of the Everyone Can Code program to 500,000 students in Chicago. Students at Lane Tech have been learning to build apps with Apple's Swift programming language.

Other Details
There's no guarantee that all of these products will be introduced at Apple's educational event, but it's likely we'll see at least some of them.
Apple does not plan to live stream its educational event, but after it takes place, a video will be uploaded to Apple's event site and event app on the Apple TV. MacRumors will have full coverage of the event, however, along with detailed information on each announcement. Make sure to stay tuned to the website for coverage and follow our Twitter account, MacRumorsLive.