Gurman: Cheaper iPad to Debut Next Week, Sub-$1,000 MacBook Likely Not Ready Yet
Apple plans to introduce a cheaper iPad next week that should appeal to the education market, and new software for the classroom, according to Bloomberg News' Mark Gurman. The new products should be announced at Apple's education-themed event on Tuesday at Lane Tech College Prep High School in Chicago.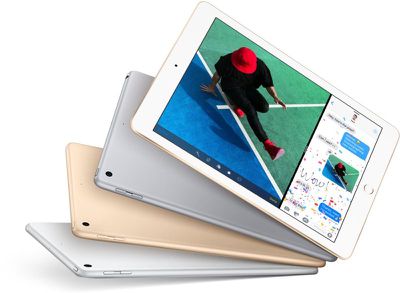 Apple is also said to be working on a new, lower-priced notebook, likely to replace the MacBook Air with a sub-$1,000 price in the United States:
A new, cheaper MacBook laptop is in the works and likely destined to replace the MacBook Air at a price less than $1,000, but it probably won't be ready in time for next week, the people said. The MacBook Air, introduced about a decade ago, hasn't seen a major change since 2010, the same year the iPad came out. Although the laptop is popular with college students, it has languished as Apple focuses on more expensive Macs.
At first glance, it would appear that Gurman is referring to a lower-priced 12-inch MacBook, as many people believe that Apple will eventually phase out the MacBook Air. However, the "MacBook laptop" wording is perhaps intentionally vague, in case it does end up being a cheaper MacBook Air.
12-inch MacBook models currently start at $1,299, and were last updated with Kaby Lake processors and faster graphics in June 2017. MacBook Air starts at $999 and hasn't received a meaningful update since March 2015.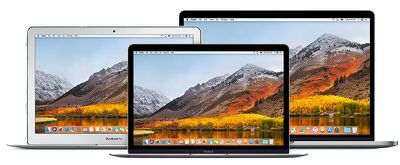 Earlier this month, KGI Securities analyst Ming-Chi Kuo said Apple plans to launch a more affordable MacBook Air in the second quarter of 2018, which essentially runs between next week and the end of June. WitsView researcher Yubin Qiu estimated the notebook could start at $799 to $899 in the United States.
Gurman said the new MacBook "probably won't be ready in time for next week," suggesting it won't be unveiled at the Chicago event. Of course, Apple could still mention the notebook at the event, even if orders begin later.
Gurman nor Kuo have elaborated on what we can expect from the new MacBook or MacBook Air, whichever it ends up being, but it's reasonable to assume that we'll see a bump to the processors and graphics. If it's a new MacBook Air, a Retina display is also a possibility, but that may go against the sub-$1,000 price.
Apple hasn't specified if the Chicago event will be live streamed. MacRumors will provide coverage on Tuesday at 10:00 a.m. Central Time.