Conflicting Supplier Report Now Says iPhone 7 Orders Higher Than Expected
Directly contradicting a previous claim of projected weak demand for the iPhone 7, Apple has reportedly asked its Asian suppliers to prepare for the highest iPhone production target in "about two years", according to Barron's Asia.
Citing a story in the Taiwanese Economic Daily Times this morning, the financial news publication said Apple has requested between 72-78 million units of the new iPhone, which is much higher than the 65 million handsets that Wall Street analysts previously predicted.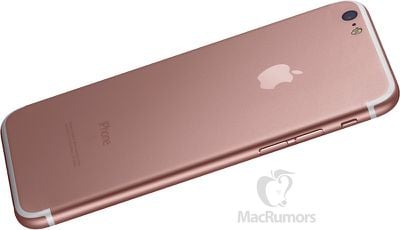 Supply chain sources claim that Foxconn will remain the key manufacturer for Apple's next-gen handset, while competing contractor Pegatron will also be involved in the assembly process. Additionally, it is claimed that both companies are expected to get more market share this year, as they participate in dual camera and glass casing components production in addition to being assemblers.
The glass reference contradicts recent reports by iPhone casing supplier Catcher Technology and KGI Securities analyst Ming-Chi Kuo, both of which claim that Apple is planning to use glass for the casing of the 2017 iPhone, in order to differentiate it from aluminum-bodied smartphones on the market.
Earlier this month it was reported that Apple would rely on multiple manufacturing partners to assemble the iPhone 7 and iPhone 7 Plus to aim for a smooth launch in September, with Foxconn, Pegatron, and Wistron at the center of the assembly process.
Rumors suggest the iPhone 7 could retain a 6s-like design with a faster TSMC-built A10 chip, slightly larger battery, waterproofing and dustproofing, repositioned antenna bands, no headphone jack, faster Intel LTE chips, and more. Meanwhile, the larger iPhone 7 Plus (or Pro) could have a Smart Connector, dual-lens camera, and 3GB of RAM.
Other rumors surrounding the next-generation smartphones have included a flush camera, touch-sensitive home button, stereo speakers, and wireless charging, but it remains possible that Apple dropped some of those features or chose to include them on the OLED-based iPhone with glass casing rumored to launch in 2017.