Apple's Suppliers Projecting Weak Demand for iPhone 7 Due to 'Lack of Innovation'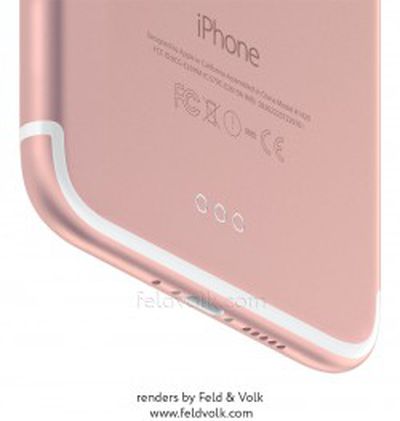 Apple recently reported its first year-over-year decline in iPhone sales, with CEO Tim Cook claiming one of the reasons is that the upgrade cycle for the larger iPhone 6 and iPhone 6s series has stretched out longer than it anticipated.
Despite the launch of the lower-priced iPhone SE, that decline is expected to continue into the second half of this year. In reporting its first negative-growth quarter since 2003, Apple forecasted another revenue drop next quarter.
The sales decline is placing downward pressure on Apple's overseas suppliers, who have ridden the iPhone's coattails to success over the past half-dozen years. Not only does LCD supplier Japan Display reportedly expect to post a nearly $300 million loss for the fiscal year ended March, but Nikkei reports that Apple's slowdown is also sending Taiwanese suppliers into a downward spiral.
"Suppliers are saying that they are getting fewer orders for the second half of this year compared with the year-ago period," a source said. "The traditional peak season this year will not be able to compare to the past few years."
The report claims Taiwanese Semiconductor Manufacturing Company (TSMC), one of Apple's primary chip suppliers, may ship up to 30% fewer chips in the second half of 2016 compared to the year-ago period. The decline is attributed to the iPhone 7's expected lack of innovative features, saturation of the smartphone market, increased competition, and a global economic slowdown.
Another source said that for Taiwan Semiconductor Manufacturing Company, the sole supplier for the latest A10 chips used in iPhone 7, its iPhone 6s and iPhone 7 chip shipments for the June to December period will likely shrink to 70%--80% of the level reached in the second half of 2015.
Apple suppliers Largan Precision, LG Display, Catcher Technology, Foxconn, and Pegatron have and will likely continue to face similar declines in the near term.
Largan Precision, a key high-end camera module supplier for Apple's iPhone, reported its first year-on-year decline in revenue in three years in the last quarter of 2015. The company has suffered a revenue fall for five months in a row since last December.

Adam Lin, chief executive of Largan, attributed the dip to a "significant scale-back of orders from a major customer."
Apple is expected to announce the iPhone 7 and iPhone 7 Plus, the latter of which may be branded with a "Pro" name instead, in September. Newly leaked drawings suggest both smartphones may have no 3.5mm headphone jack and a single speaker, while a dual-lens camera system and Smart Connector will seemingly be exclusive to the larger 5.5-inch model with 3GB of RAM.