Jawbone is returning to Apple Stores, with both the Jawbone UP2 and UP3 to go on sale as early as next month. The news was confirmed by the company's senior product manager Jason Donahue at a press event in Japan, as reported by Mac Otakara (via AppleInsider). He informed those in attendance that the fitness tracker would be in stock in Japanese Apple Stores by "early July," and that other regions, specifically the United States, would have them earlier.
The first shipments to Apple Stores will specifically cover re-stocking the cheaper $99.99 UP2 fitness band, followed by the higher-end $179.99 UP3, although Donahue gave no specific retail timeline for the inclusion of the bands for any region. The Jawbone UP Move was never removed from Apple Stores, because the initial package doesn't come with wrist-worn capabilities and is designed more as a clip-on accessory.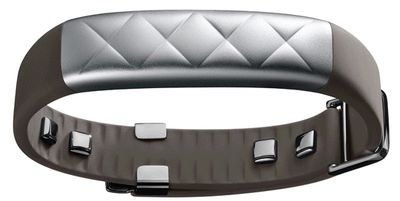 The return of Jawbone to Apple Stores is interesting in its timing, and follows Apple's removal of all its wearable tech rivals in early March, prior to the Apple Watch's launch. That purge removed Jawbone, Nike Fuelband, and MIO products from not only retail locations but the Apple online storefront as well.
Although the day-to-day demand for the Apple Watch has decreased since its initial pre-order period, multiple Apple employees and analysts point to the company's new wearable as a huge success out of the gate. This confidence in the product and its momentum moving forward into the year could have encouraged Apple to allow competitors back into their retail shops.
Interestingly, back in April Jawbone announced the UP4 alongside a partnership with American Express to bring contactless payments to the fitness tracker for the first time. No word was given by Donahue on the inclusion of such a direct competitor to the Apple Watch into Apple retail locations, but it will be interesting to see if Apple continues to allow more companies to return to its stores with such similar products as its new wearable.