Apple Ceases Selling Jawbone UP, Nike Fuelband as Apple Watch Launch Approaches
With the Apple Watch set to launch in April, Apple has decided to stop selling many competing fitness products in its retail stores. Re/code checked several popular Apple Stores in San Francisco, Palo Alto, Los Angeles, and New York, and found that Apple had ceased carrying the Jawbone UP and the Nike+ Fuelband.
The two fitness bands are also unavailable through the company's online store, and it appears the only remaining fitness band available for purchase is the MIO Alpha Heart Rate Monitor Watch. Apple is still selling non-wrist worn fitness tracking devices, like the Jawbone UP Move and the Wahoo TICKR X Heart Rate Monitor, both online and in stores.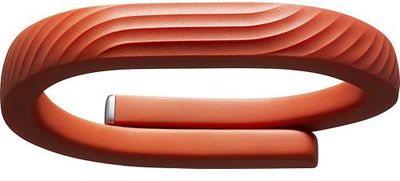 The Jawbone UP 24


Apple began removing wrist-worn fitness tracking devices from its stores back in November, when it stopped selling Fitbit's line of activity tracking devices. Fitbit's devices, along with the Jawbone UP and the Nike+ Fuelband all offer functionality that's similar to what can be found in the Apple Watch, including the tracking of metrics like steps taken, distance traveled, calories burned, and stairs climbed.
According to Re/code, Apple told Mio founder Liz Dickinson that her company's activity trackers would be removed from the Apple Store due to an effort to re-work branding, which may be at new retail chief Angela Ahrendts' behest.
"They said they brought in a new executive in the marketing area who wanted to re-work branding for the stores, and to make the Apple brand more front and center and clean up and minimize the number of accessories," Dickinson said.
The Apple Watch is set to be displayed in Apple's retail stores beginning on April 10, in an effort to allow customers to try on and experience the watches ahead of their April 24 launch. Prices on the Apple Watch range from $349 to $17,000, and pre-orders will also begin on April 10.
Update: The MIO Alpha has now been removed from the online store as well.