Apple's Jeff Williams: Native Apple Watch Apps Coming This Fall, Apple Watch Sales are 'Fantastic'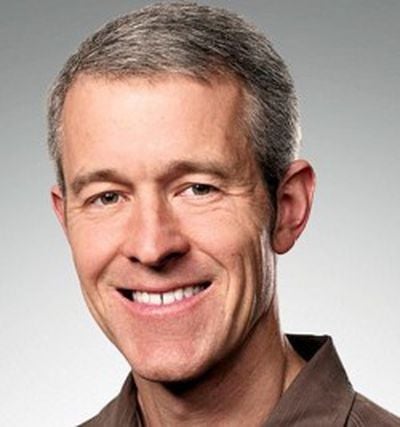 Apple's Vice President of Operations Jeff Williams today took the stage at Re/code's Code Conference in Rancho Palos Verdes, California, to speak about Apple's recently released wearable device, the Apple Watch.
Williams is the person who oversees Apple's supply chain, much like Tim Cook used to before he became Apple's CEO, and he was described by Walt Mossberg as the "quiet figure" behind many of Apple's popular products like the iPhone and the Apple Watch. Williams says he oversees 3,000 engineers in addition to the supply chain, and offered a tidbit on Apple's recent 74 million iPhone sales in the holiday quarter -- if you stack them like pancakes, they'd reach higher than the International Space Station.
According to Williams, who declined to give specific sales figures on Apple's wearable, the Apple Watch is doing "fantastic." When asked by what metric, he went on to say that customers "love the Apple Watch" even more than he expected. The Apple Watch, he said, is "gathering momentum" even in a market where other products aren't doing as well, because many millennials don't wear watches.
When pressed for details on Apple Watch sales numbers, Williams said that Apple would "rather spend time making great products" than focusing on the numbers, but he did say Apple had sold "a lot" of them.
On the topic of Apple Watch apps, Williams says third-party apps will get better when developers are able to release native apps and when access to native sensors is permitted. He gave an example of what a native Apple Watch app might do, suggesting an app like Strava will be more full featured as it would have direct access to sensors.
The native Apple Watch app SDK will be previewed at WWDC, according to Williams, suggesting full featured Apple Watch apps that can access health sensors, the Digital crown, and more, will be available when iOS 9 is released to the public in the fall.
Williams also spoke on working conditions at its supplier's factories in China, reiterating Apple's efforts to improve the lives of factory workers, and he talked about ResearchKit, Apple's platform for enabling researchers to obtain health-related data from iOS users for studies and research.
Apple's already learned "some amazing things" with ResearchKit. Using Parkinson's disease research as an example, Williams says that Apple discovered a set of the control group participants in that study had Parkinson's but didn't know it. When it comes to Apple Watch, its medical contributions will be "huge," says Williams, but true medical features may take awhile because of the need for health studies and regulatory approval. "We're just beginning," he said, commenting on Apple's health efforts and ResearchKit, and in a later comment, he said that Apple has a "great interest" in helping people.
Williams also hinted at Apple's interest in the car. When asked about what industries Apple's looking at for its next amazing product, Williams referenced the car as "the ultimate mobile device," but then clarified he was speaking of CarPlay. He went on to say that Apple's "exploring a lot of interesting areas."
Additional details on Williams' interview can be found over at the full Re/code live blog, and when video clips of his interview become available, we'll update this post to include them.