Ming-Chi Kuo: Global Apple Watch Pre-Orders Exceed 2.3 Million Units
KGI Securities analyst Ming-Chi Kuo, who has a respectable track record at reporting on Apple, has issued a new note to investors estimating that global pre-orders for Apple Watch has exceeded 2.3 million units. Previously, a study from Slice Intelligence estimated that there were 1 million Apple Watch pre-orders in the United States.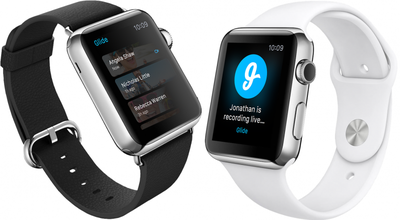 We estimate production of Apple Watch around 2.3mn units in March-May. Mass production of Apple Watch began in March and will likely reach 2.3mn by end of May. Considering that most consumers who preordered will not get the device until June, we estimate global preorders of over 2.3mn units, with Apple Watch Sport, Apple Watch and Apple Watch Edition representing a respective order allocation of 85%, 15% and less than 1%.
Kuo notes that Apple plans to expand the supply chains for Apple Watch, with the Cupertino company targeting production of 2 - 3 million units per month. However, they estimate that the potential bottlenecks in production could be the vibrators that power haptic feedback from AAC and AMOLED displays supplied by LGD.
The Apple Watch's vibrator technical problems come from being stuffed in a smaller form factor than an iPhone while needing a more accurate vibration frequency than the vibrator in an iPhone. Additionally, the AMOLED display needs both good color performance and a long life span.
Kuo predicts that Apple could reach 2.5 million units produced in June if production bottlenecks are absent. He also isn't sure whether the Apple Watch will be a hit, estimating that less than one-tenth of iPhone owners have pre-ordered the Apple Watch, suggesting that hardcore Apple fans have made up the bulk of Watch pre-orders thus far.
Apple has not yet provided official sales figures for the Apple Watch, so the exact number of pre-orders the Watch has received remains to be seen. The Apple Watch sold out online 6 hours after pre-orders were available, with many shipping dates slipping to June. When responding to a MacRumors reader who was concerned about the Apple Watch launch, Apple noted that deliveries could arrive sooner than expected.