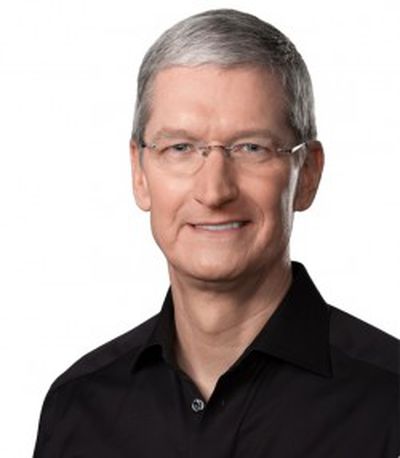 On a trip to Washington, D.C. last month, Apple CEO Tim Cook met with various senators to discuss a variety of topics, and Bloomberg points to the trip as a sign of the company's increased lobbying in recent years.
Though Apple was previously known to have a very small presence in Washington under Steve Jobs, Cook has quietly stepped up those efforts since taking the reins as CEO in 2011.
"They've learned what others before them have learned -- that Washington can have a great effect on their business," said Larry Noble, senior counsel at the Campaign Legal Center, a Washington-based non-profit that scrutinizes money in politics.
Even with its increased spending in Washington, Apple still trails a number of other companies in the area. According to OpenSecrets.org, a website which tracks spending, from January through September 2014, Apple's $2.9 million in lobbying expenditures was well below that of Google ($13.7 million) and Microsoft ($6 million).
Bloomberg also mentions Apple's increased hiring of staff in Washington, last year naming Amber Cottle - a Washington insider and former chief of staff for the Senate Finance Committee - as the head of its new lobbying office.
Perhaps explaining some of the increased lobbying, Cook knows the intense scrutiny the company will be under in the coming months with the upcoming launch of the Apple Watch and its various personal data-tracking applications, and government officials have no doubt been concerned over the possibility of new privacy-related issues.
Meetings in the past with the Food and Drug Administration and Federal Trade Commission to discuss health and security issues related to mobile medical applications and ultimately the Apple Watch have helped the company explain its commitment to privacy and security of individual users, while also hinting at possible user-based technology the company could be focusing on in the future. Finance has also been an area of concern for government officials, with Apple Pay putting the company into the spotlight and the company's tax practices being called into question.
With the company also having faced a number of lawsuits concerning everything from e-book pricing to lackluster data storage the company is no doubt looking to increase its dialogue with government officials to address current concerns while also looking to the future.
Note: Due to the political nature of the discussion regarding this topic, the discussion thread is located in our Politics, Religion, Social Issues forum. All forum members and site visitors are welcome to read and follow the thread, but posting is limited to forum members with at least 100 posts.