Apple Hit With Class Action Lawsuit Over Large iOS 8 Storage Space
A new class action lawsuit was filed against Apple on Tuesday in a U.S. federal court, alleging the company's newest version of iOS doesn't properly inform its users just how much storage space it will occupy once downloaded.
As reported by Siliconbeat, the lawsuit is claiming that iOS 8 can take up as much as 23.1 percent of the overall storage capacity of an iOS device, but that fact isn't actively advertised when customers purchase a new Apple product, or go to download the new software update. The plaintiffs point to personal moments akin to sporting events or weddings where users are desperate for more storage as Apple preying on consumers for more profit.

"Using these sharp business tactics, defendant gives less storage capacity than advertised, only to offer to sell that capacity in a desperate moment, e.g., when a consumer is trying to record or take photos at a child or grandchild's recital, basketball game or wedding," alleges the plaintiffs in the case.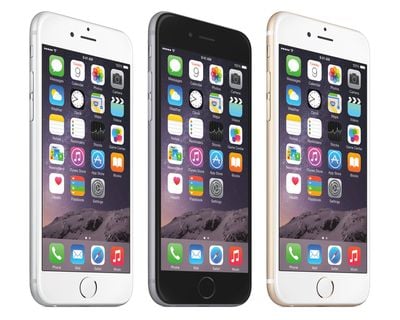 William Anderson, the plaintiffs' attorney of Cuneo Gilbert & Laduca, a Washington, D.C.-based law firm, seeks both damages and changes to Apple's policies specifically under California state law.

"We feel that there are a substantial number of Apple consumers that have been shortchanged," Anderson said in a statement. "And we'll be pursuing the claims vigorously."
Anderson continued to sound off support not only for consumers facing storage issue following the download of iOS 8, but those who purchased an iPhone or iPad with iOS 8 already installed.
iOS 8 launched back in September, including a bevy of new features like Continuity and allowing third-parties to access Touch ID and its keyboard functionality. A few days after launch, problems such as battery drain and slow Wi-Fi began cropping up for some iOS 8 users. Apple's further attempts to remedy the rocky launch with steady updates caused even larger problems with cell service outage and spotty Touch ID issues.
A late-October update brought much-anticipated support for Apple Pay, amongst other features, and began putting the service back on track. As of early November the newest operating system was installed on 60 percent of active iOS devices.
Despite the company's continued efforts to address iOS 8 bugs, the plaintiffs of the new class action are attempting to use Apple's own branding of iOS 8 - "The biggest iOS release ever" - as a hidden piece of subtext hinting at the hefty amount of storage the operating system requires.