Apple Retail's Effort to Boost Share of U.S. iPhone Sales Starts Paying Dividends
Over the course of the last several months, Apple has improved its in-store iPhone sales, according to a new survey from Consumer Intelligence Research Partners (via AllThingsD). Approximately 25 percent of iPhones are purchased within an Apple Store, up from an estimate of 20 percent earlier this year.
The majority of iPhones in the United States are still sold through carriers, however, with AT&T responsible for 21 percent of sales and Verizon responsible for 18 percent. Best Buy's iPhone sales accounted for 13 percent of total sales, and Sprint, Amazon, and other mass retailers like Target, Walmart, and Costco accounted for 5 percent each.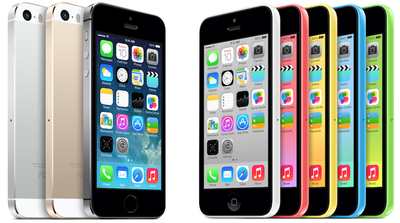 Carriers also sell the most overall cell phones, but Apple, though it only sells the iPhone, accounts for a total of 11 percent of all retail phone sales.
Back in July, Apple CEO Tim Cook told employees that he would like to improve Apple Store iPhone sales with new promotional tactics. According to Cook, the iPhone is Apple's central "gateway product" to other devices like iPads, which makes it vital that users purchase their iPhones where they can be exposed to other Apple products.
To encourage sales within Apple retail locations, Apple has launched new features for its Apple Store app, including an iPad version, and debuted an in-store trade-in program in August with the goal of improving the company's U.S. sales numbers.
Though Apple has seen slight improvements in in-store iPhone sales, further increasing iPhone sales within Apple Stores remains an uphill battle as Apple has roughly 250 retail stores in the United States that compete with more than 10,000 third-party retail outlets that offer the iPhone.