Apple Confirms iPhone Trade-In Program Launching Today at U.S. Retail Stores [Updated]
Apple has officially confirmed that it is launching its iPhone trade-in program today at its U.S. retail stores, according to a Tweet from CNBC's Jon Fortt. While a number of details on the program have leaked over the past few months, today's statement is the first public confirmation by Apple that the program exists.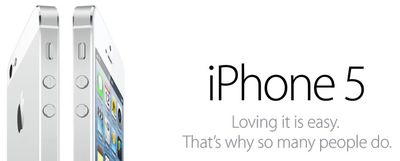 Under the program, users can receive a gift card in exchange for their older devices, although the gift card must immediately be used toward the purchase of a new iPhone. Trade-in values are based on a number of criteria, including model and capacity and physical condition.
The trade-in program launches less than two weeks before Apple is expected to introduce its next-generation iPhones at a media event on September 10. Rumors and speculation indicate that the new iPhones could be available in the U.S. and other first-wave markets beginning on Friday, September 20.
Update: More details are coming out about the trade-in program. Apple is calling it a "reuse and recycling" program and trade-ins for working iPhone 4 and 4S devices ranging from $120 to $250, according to TechCrunch. Customers must use the money to purchase a new on-contract phone.
Apple provided this statement to TechCrunch regarding the new program:
iPhones hold great value. So, Apple Retail Stores are launching a new program to assist customers who wish to bring in their previous-generation iPhone for reuse or recycling. In addition to helping support the environment, customers will be able to receive a credit for their returned phone that they can use toward the purchase of a new iPhone.