Photos of Alleged 'Graphite' iPhone 5S Rear Shell and Parts Surface
Sonny Dickson has posted new photos showing alleged parts from a "graphite" colored iPhone 5S, which could be a fourth color choice for the phone in addition to the expected black and white choices, as well as the all but confirmed "champagne" color option. The photos show the device from numerous angles with the back, front, and screen housing assembled, and also show it next to the champagne iPhone 5S and iPhone 5S screen assembly.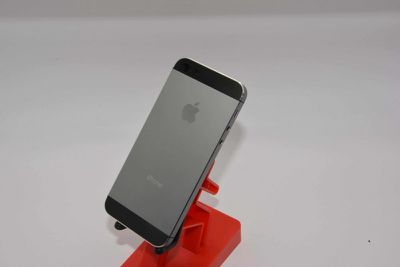 Up to this point, it has widely been thought that the iPhone 5S will only come in 3 colors: Gold, Slate, and white with silver trim. According to a new images we've obtained, however, it appears the iPhone 5S may also come in a 4th color – a grey or graphite color with a black trim.



Last week, Dickson also posted an expansive photo gallery highlighting numerous alleged iPhone 5S and iPhone 5C parts in addition to high-quality photos of the champagne color iPhone 5S.
Meanwhile, repair shop mendmyi has posted a comparison photo showing volume/power buttons and mute switches in the new graphite color, as well as champagne, next to slate and silver buttons from the iPhone 5. The shop claims that Apple may be planning to make graphite and gold the only two color options for the iPhone 5S, but several previous leaks have shown both slate and silver rear shells as seen for the iPhone 5.

Left to right: slate from iPhone 5, graphite from iPhone 5S, champagne from iPhone 5S, silver from iPhone 5
Determining the authenticity of various colors of parts is also difficult due to the prevalence of knockoff parts and anodization of legitimate parts. For example, early photos of a
gold iPhone 5S rear shell
appear to have been inaccurate, as several other part leaks since that time have shown the much more subtle champagne coloration expected to be available for the device.
Apple will reportedly unveil the next-generation iPhone on September 10, and will likely unveil not only the iPhone 5S but also the lower-cost plastic iPhone 5C. Both devices are also rumored to launch in the first wave of markets on September 20.