iPhone 5S and 5C Expected to Launch in Japan on September 20
CNET summarizes a report [Google translation] from prominent Japanese business newspaper Nikkei claiming that both the iPhone 5S and iPhone 5C will launch in Japan on Friday, September 20, ten days after the devices are expected to be unveiled at an Apple media event.
SoftBank and KDDI will handle sales of the iPhone 5S and 5C, according to Japan's largest business daily. NTT Docomo is not expected to sell the new iPhones, Nikkei added. [...]

In addition to the conventional black and white models, a new "champagne gold" will be offered, the newspaper said. This reinforces widely-reported rumors about that color option for the iPhone 5S.

The 5S is expected to come with an upgraded processor and camera as well as fingerprint reader integrated into the home button, according to the report.
September 20 has been widely speculated to be the date for the first wave of launches for Apple's new iPhone models, based on past history. Apple typically launches its new iPhones in the United States and several other markets roughly a week and half after they are introduced, and with a September 10 media event all but confirmed, September 20 is viewed by many as the most likely launch date.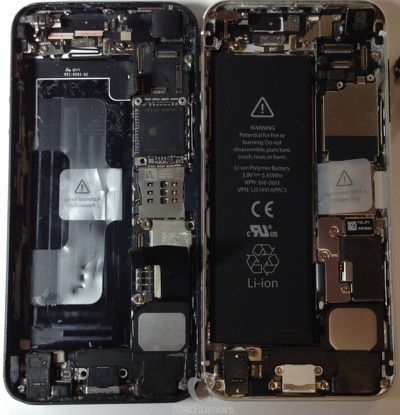 Last year, Apple
introduced the iPhone 5
at a media event on September 12, with the
first round of launches
taking place on September 21 in the United States, Australia, Canada, France, Germany, Hong Kong, Japan, Singapore and the United Kingdom.