Apple to Unveil Next Generation iPhone on September 10
Apple will unveil its next iPhone on September 10, reports AllThingsD, citing sources with knowledge of the event. Though the date of the announcement has been revealed, it is unclear whether the event will focus singularly on the upcoming iPhone 5S or if it will include Apple's rumored low-cost iPhone, possibly dubbed the iPhone "5C".
The iPhone 5C, which is aimed at emerging markets, shares quite a few similarities with the iPhone 5. Prototype photos and leaked parts have depicted a similar shape and size, though the iPhone 5C has rounded edges, a slightly thicker form factor, and a polycarbonate shell that is offered in a range of colors.
The most recent rumors have suggested a price tag of $490 for the device, which is in line with iPhone 4 pricing when carrier subsidies are taken into account.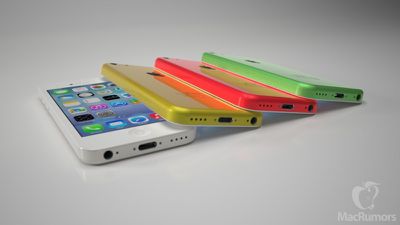 Apple's upcoming iPhone 5S is expected to feature a design that is
similar
to the iPhone 5, but with a number of improvements. It is rumored to include a
fingerprint sensor
, an upgraded
12-megapixel camera
with a
dual-LED flash
, and iOS 7. It is likely that iOS 7 will become publicly available after the announcement or when the phone debuts.
Though OS X Mavericks is also scheduled to be released in the fall, AllThingsD does not expect the software to be debuted at the September 10 iPhone event.
Update: iMore's Rene Ritchie reports that his sources are also indicating a September 10 media event.