Windows
By MacRumors Staff
Windows Articles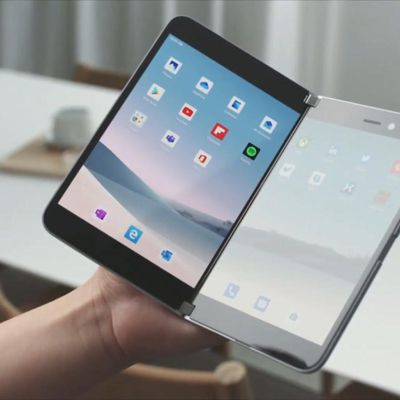 Microsoft will launch its Surface Duo dual-screen Android phone on September 10, with prices starting at $1,399. Pre-orders will begin today at AT&T, Best Buy, and the Microsoft online store. The Surface Duo features two 4:3 OLED displays that are connected side by side with a hinge. Each display is 5.6 inches in size, which results in a 3:2 8.1-inch overall tablet-style screen size....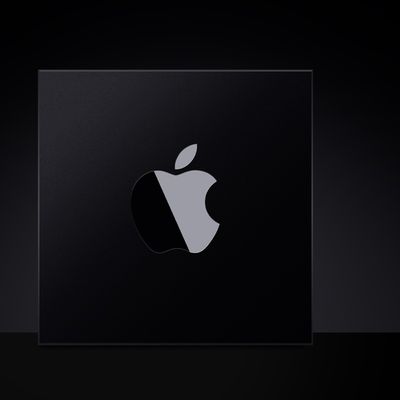 Apple yesterday announced plans to build future Macs with its own custom silicon chips, and to ease the transition away from Intel processors, Apple revived the "Rosetta" feature that allowed PowerPC apps to run on Intel processors during the PowerPC to Intel transition. Now revived, Rosetta will allow users to run apps that contain x86_64 instructions on Apple silicon, which means...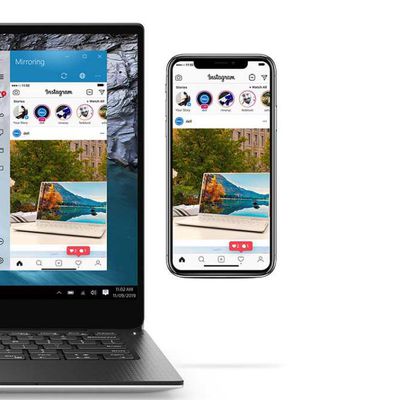 Dell this week updated its Mobile Connect iOS app with new features that offer seamless integration between Apple iPhones and Windows PCs, including wireless screen mirroring. Version 3.0 of the app lets users control their phone with their PC's touchscreen, keyboard and mouse, which also enables drag and drop for photo and video files to transfer them between devices. In addition to...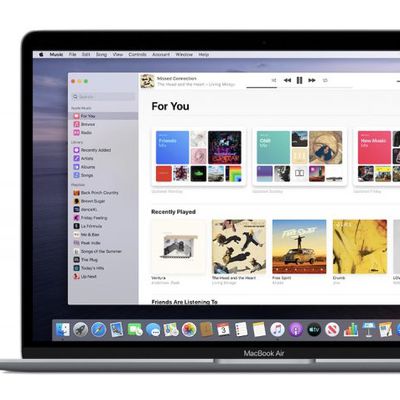 Apple is looking for software engineers to build "the next generation of media apps for Windows" according to a new Apple job listing shared earlier today by Microsoft-focused site Neowin. In macOS Catalina, Apple eliminated the iTunes app and replaced it with new Music, Podcasts, and TV apps, but similar changes were not made to Apple's iTunes for Windows app. Windows 10 users currently need...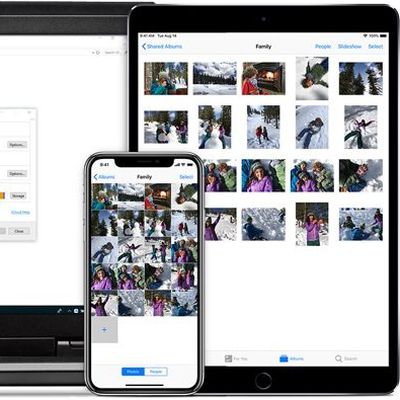 Apple today introduced a new iCloud for Windows app designed for PCs, according to a blog post shared by Microsoft. The new app is designed to allow Apple users to access their ‌iCloud‌ content on their Windows 10 PCs. The ‌iCloud‌ app for Windows includes iCloud Drive, iCloud Photos, Mail, Contacts, Calendar, Reminders, Safari Bookmarks, and more. What you can do with ‌iCloud‌ for Windows ...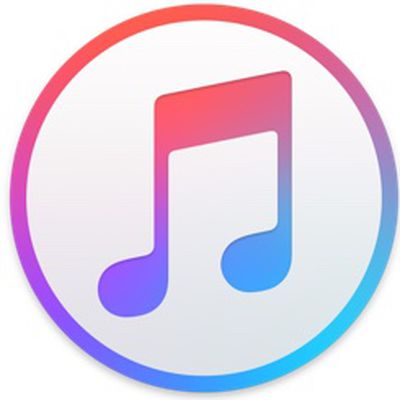 In macOS Catalina, Apple is sunsetting the iTunes app and has split it into three apps instead: Music, Podcasts, and TV, which has left questions about what's happening to iTunes on other platforms. Apple told Ars Technica that on Windows, there will be no changes. Those who use iTunes on a PC to manage their devices, listen to music, and make iTunes purchases will be able to continue to do...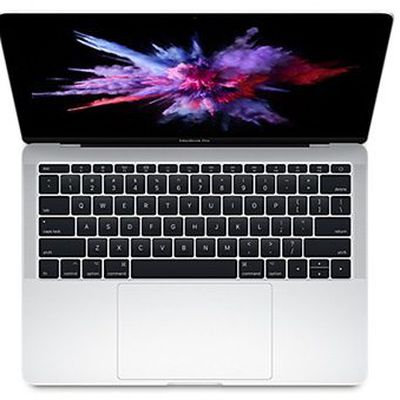 Nearly 21 percent of current Windows laptop owners and 25 percent of current Windows desktop owners intend to switch to a Mac within the next six months, according to a recent survey conducted by market research firm Verto Analytics. Verto Analytics told MacRumors the survey is based on 6,000 current Windows PC owners age 18 and older in the United States. Of the respondents, those with...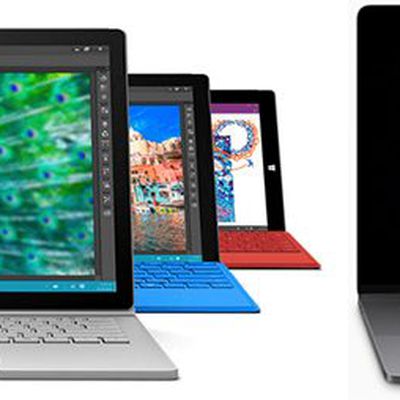 Microsoft on Thursday reported a 5% increase in revenue from licensing Windows to PC makers as part of its latest quarterly earnings results. In a subsequent conference call, Microsoft's chief financial officer Amy Hood said its "partner ecosystem continued to see growth and share gains in the Windows premium device category," according to Business Insider. The comment has been interpreted...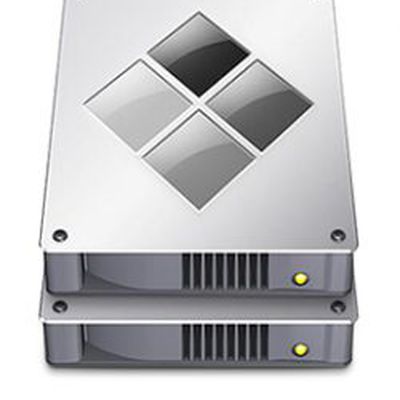 One of the biggest questions about the Touch Bar on Apple's new MacBook Pro is how it will work with Windows through Boot Camp. That led MacRumors reader Abraham to send an email to Apple's software engineering chief Craig Federighi, who shared good news for dual-booters.Question from Abraham: Craig, am I correct in assuming that the Touch Bar becomes a row of visual function keys when using...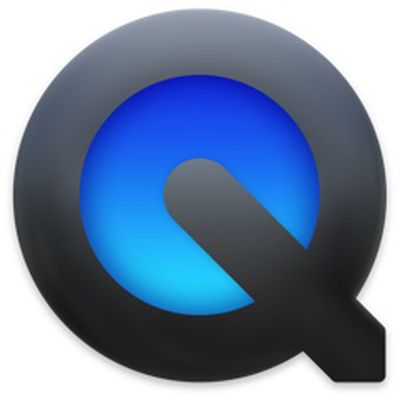 The Department of Homeland Security's U.S. Computer Emergency Readiness Team today issued an alert recommending Windows users with QuickTime installed uninstall the software as new vulnerabilities have been discovered that Apple does not plan to patch.Computers running QuickTime for Windows will continue to work after support ends. However, using unsupported software may increase the risks from...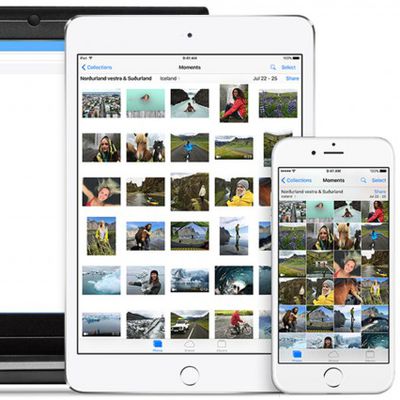 Apple has released iCloud for Windows 5 with support for iCloud Photo Library and two-factor authentication for Apple ID accounts. Windows users were previously limited to accessing iCloud Photo Library through the web interface. Apple recommends that iCloud for Windows users have Windows 7, 8 or 10 installed. For email, the software currently supports Outlook 2007 through Outlook 2013,...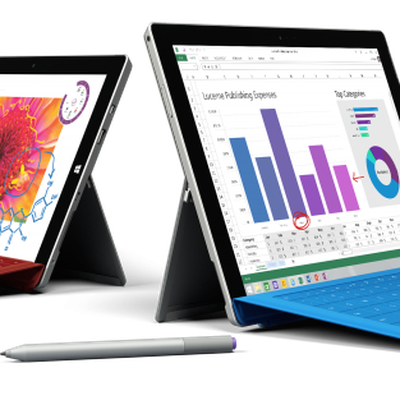 Microsoft on Tuesday announced the Surface 3 tablet with Windows 8.1, available in May for a starting price of $499. The latest iPad competitor is designed to be a complete laptop replacement, running full Windows, including desktop applications, and delivering all-day battery life. Surface 3 also includes a quad-core 1.6GHz Intel Atom processor, a significant shift from ARM processors used in...