Kosutami
By MacRumors Staff
Kosutami Articles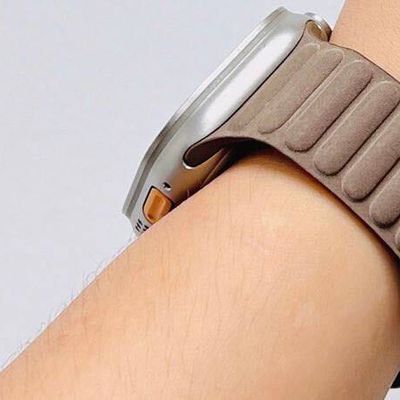 In a departure from leather, Apple is expected to unveil an all-new line of FineWoven Apple Watch bands made from artificial materials, and these images are said to be our first look at what one of the official bands look like. Sourced by prototype device collector and leaker Kosutami, the images allegedly show one of Apple's official bands, which are described as being lightweight, thin,...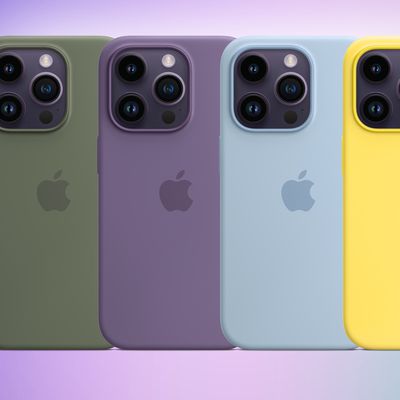 Apple may be planning to discontinue its silicone rubber and fluoroelastomer accessories, replacing them with ones made of more eco-friendly next-generation materials, MacRumors has been told. The move is expected to include accessories such as the iPhone Silicone Case with MagSafe, Sport Band, Solo Loop, and AirTag Loop. The rumor comes from Apple device collector and leaker known as "Kosuta...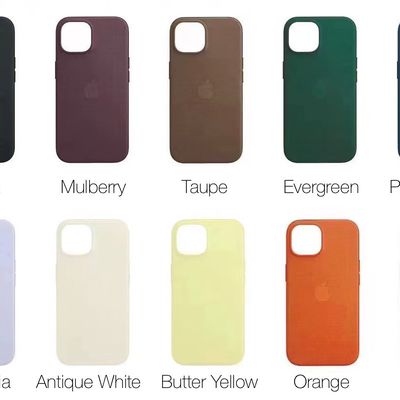 Apple's upcoming "FineWoven" cases for the iPhone 15 lineup, designed to be a replacement for its leather cases, will match a new Apple Watch band and be available in ten different color options, according to the device collector and leaker known as "Kosutami." In a recent tweet, Kosutami explained that the new line of cases will be available in Black, Mulberry, Taupe, Evergreen, Pacific...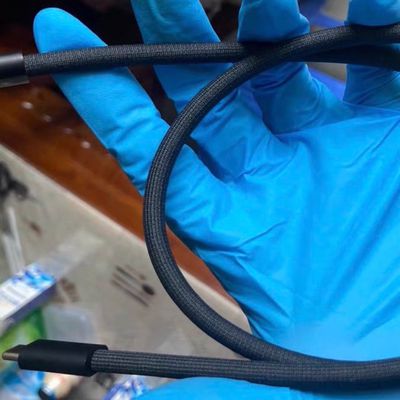 Apple may offer a USB-C data transfer accessory cable for iPhone 15 Pro models that is capable of Thunderbolt or USB4 speeds of up to 40Gbps. That is the latest claim made by Kosutami, who posted details of the cable on Twitter (now X). Leaked 0.8m Thunderbolt USB-C cable (Image: Majin Bu) According to the leaker, the length of the cable is 0.8 meters, which is shorter than Apple's existing T...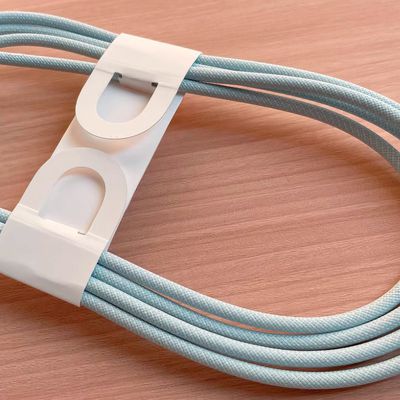 The iPhone 15 lineup could come with a braided USB-C charging cable that is 50% longer than the Lightning cable that comes with current iPhone models, according to new reports. The length of the cables seen in recent reporting led some to speculate that they would be too long for an ‌iPhone‌, but the latest information suggests that Apple plans to offer a substantially longer charging cable...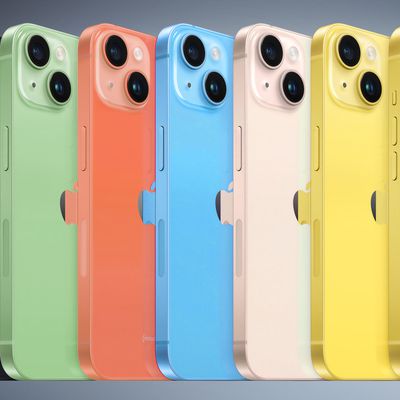 The iPhone 15 and ‌iPhone 15‌ Plus will be available in a refreshed selection of colors, with at least five different shades to choose from, recent rumors suggest. According to the Twitter leaker known as "Unknownz21," who has provided an extensive amount of information about Apple's upcoming devices, at least six different colorways were tested for the ‌iPhone 15‌: These are the colors ...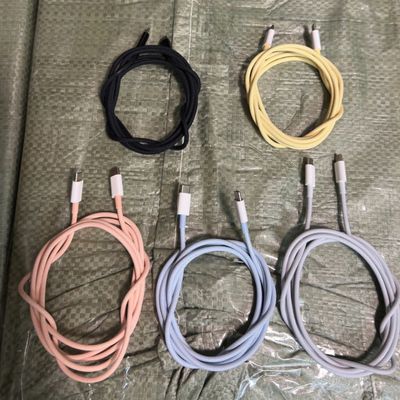 The iPhone 15 and ‌iPhone 15‌ Plus could come with color-matched braided USB-C to USB-C cables, according to a rumor coming out of Asia. Twitter user "Majin Bu" first shared the information over the weekend, but was unable to verify the source of the rumor circulating on Chinese social media. Now, Apple device prototype collector "Kosutami" has affirmed that they have seen design validation...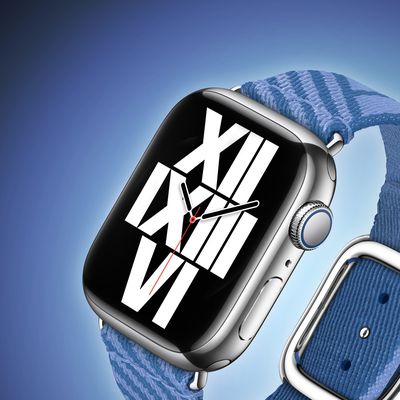 Apple is planning to release a new band for the Apple Watch Series 9 later this year, according to the Apple device collector known as "Kosutami." Mockup of woven band with magnetic buckle. The new Apple Watch band will reportedly be made out of a woven fabric material and feature a magnetic buckle, similar to the existing Modern Buckle band. It is set to be introduced alongside new Apple...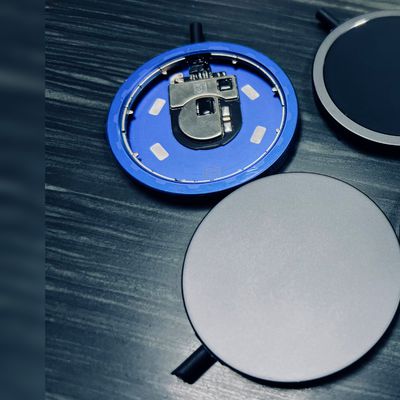 Apple planned to offer the MagSafe Charger in eight different color options around 2020, the prototype collector known as "Kosutami" claims. MacRumors is told that Apple prototyped the ‌MagSafe‌ Charger in Space Gray, Starlight, Green, Pink, Purple, Yellow, Blue, and (PRODUCT)RED color options. The Yellow, Blue, and (PRODUCT)RED variants, in particular, were apparently highly saturated,...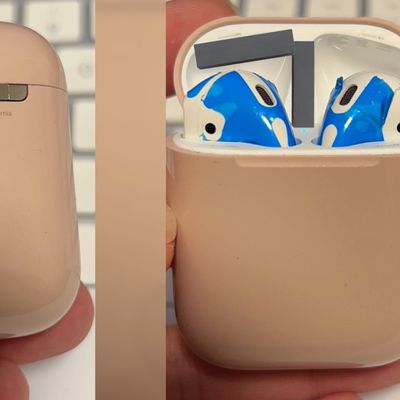 Apple prototyped versions of the AirPods' charging case in five different color options to match the iPhone 7, according to the prototype collector known as "Kosutami." The first-generation AirPods in "Pink," intended to match the Rose Gold ‌iPhone‌ 7. Images shared with MacRumors and posted on Twitter earlier today show a first-generation AirPods casing in a pink colorway. It continues to...

Apple has prototyped at least one colored version of its MagSafe Charger for iPhone, suggesting the company could potentially one day release a new version of the device in additional color options beyond the standard silver model. That's the claim made by Twitter account @KosutamiSan. According to the collector of rare Apple products, prototype information they obtained indicates that Apple ...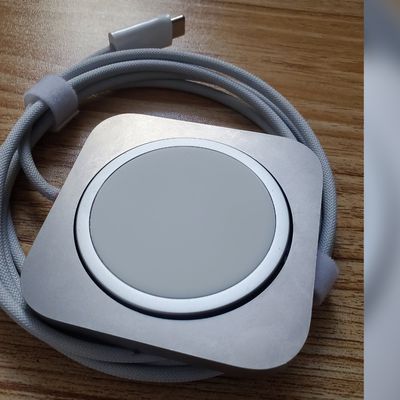 Collectors based in Asia have discovered an unreleased MagSafe charging peripheral called the "Magic Charger," which Apple seemingly scrapped upon getting to the manufacturing stage. Image via @TheBlueMister Rare Apple product collector and Twitter user "TheBlueMister" first shared images of the unreleased accessory late last year. Since then, several other collectors seem to have got their...