Kuo: 'M3 Series MacBook Pro' to Be Focus of Apple's October 30 Event
Apple's upcoming "Scary Fast" event will focus on the M3 series MacBook Pro models, according to Apple analyst Ming-Chi Kuo. Kuo's wording suggests that he is expecting multiple M3 chips rather than just a single M3 chip, hinting at the possibility of M3, M3 Pro, and M3 Max chips.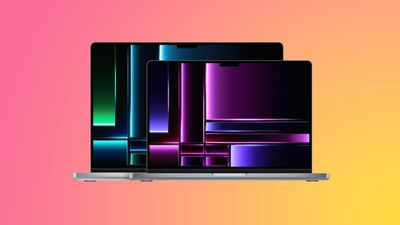 If Apple does release M3, M3 Pro, and M3 Max chips at once, we can expect to see the new chips introduced in 13-inch, 14-inch, and 16-inch MacBook Pro models.
Kuo says that he previously predicted that Apple would not likely introduce new MacBook Pro models in 2023 because of "limited 4Q 23 shipments," and if new MacBook Pros do come out in November or December, the tight supply will last until the first quarter of 2024. Kuo further says that Mac shipments have declined due to the "limited M2 computing power upgrade," which may be the reason why Apple might launch M3 MacBook Pro models with low production volume.
Bloomberg's Mark Gurman also says that Apple has been testing M3 Max and M3 Pro MacBook Pro models, suggesting that these machines are going to be refreshed. Gurman just last week claimed that Apple would not update the 14-inch and 16-inch MacBook Pro models with M3 Pro and M3 Max chips until early 2024, so it seems that his predictions have since changed.
That Kuo and Gurman are both now suggesting that we'll see 14-inch and 16-inch MacBook Pro models at Apple's October event comes as a surprise because much of their prior information pointed toward a 2024 refresh for these devices.
Gurman maintains that Apple will not refresh the MacBook Air models, Mac mini, Mac Studio, or Mac Pro at this time, which leaves the iMac, 13-inch MacBook Pro, 14-inch MacBook Pro, and 16-inch MacBook Pro for the October event. As Gurman has previously pointed out, these are the machines that are facing extended shipping times in Apple's online store.
According to Kuo, if the M3 models don't end up boosting MacBook shipments, there is an increased likelihood of an "all-new design MacBook Pro in 2025" and also a chance Apple will consider a "more affordable MacBook model."