Four New MacBooks on Schedule for Launch in 2024
Four new MacBook models with M3-series chips are on schedule to launch next year, Bloomberg's Mark Gurman reports.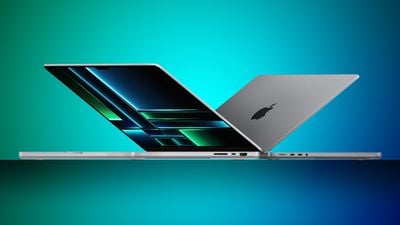 In his latest "Power On" newsletter, Gurman said that new 14- and 16-inch MacBook Pro models featuring the M3 Pro and M3 Max chips have now reached design validation testing (DVT), meaning that the devices are nearing mass production. He believes that progress on the new machines indicates that they are likely to launch between early 2024 and the spring, which would mirror the approximate time frame in which the M2 Pro and ‌M2‌ Max MacBook Pro models launched earlier this year.
New 13- and 15-inch MacBook Air models with the M3 chip have also apparently reached engineering verification testing (EVT), an earlier production testing phase on prototype devices. Gurman says this puts the next-generation MacBook Airs on schedule for launch between the spring and summer of next year at the earliest, which could also mirror the time frame of the current models' launches that took place at WWDC in June 2022 and 2023.