watchOS 10.1 Coming Later This Month With These 2 New Features
The upcoming watchOS 10.1 software update introduces two new features for select Apple Watch models, including NameDrop and Double Tap.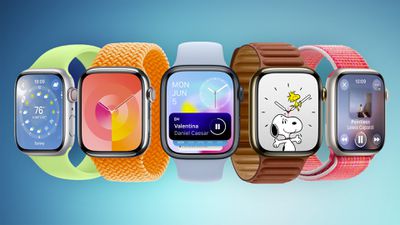 NameDrop is compatible with the Apple Watch Series 7 or later, while Double Tap is compatible with the new Apple Watch Series 9 and Apple Watch Ultra 2 models.
Apple announced that watchOS 10.1 will be released later this month. The update is currently available in beta for developers and public beta testers.

NameDrop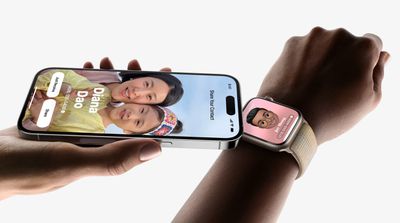 NameDrop allows you to easily share your contact information by holding your Apple Watch near another person's supported iPhone or Apple Watch. Both you and the other person can choose the specific phone numbers or email addresses you would like to share with each other, and you can also share your Contact Poster.
To use NameDrop on the Apple Watch, you will tap on the Contacts app, select your profile, and tap on the "Share" option. From there, an animation directs you to bring your Apple Watch next to another Apple Watch or ‌iPhone‌ to initiate the transfer. Both Apple Watches and iPhones must be running watchOS 10.1 or iOS 17 or later.

Double Tap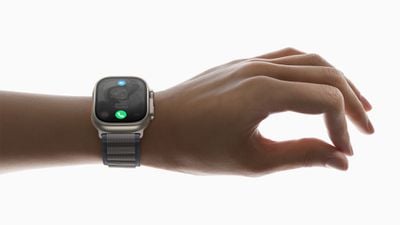 Double Tap allows you to tap your index finger and thumb together twice to perform common single-tap actions on the Apple Watch, such as stopping a timer, playing and pausing music, snoozing an alarm, answering and ending a phone call, opening the Smart Stack, and more, all without touching the screen.
Apple says Double Tap is enabled by the S9 chip's faster Neural Engine, so the feature is only available on the Series 9 and Ultra 2. Apple said it developed an algorithm that detects the "unique signature" of tiny wrist movements and changes in blood flow when the index finger and thumb are tapped together.
A similar but less advanced accessibility feature called AssistiveTouch is already available on the Apple Watch Series 4 and newer.