Apple's M3-Powered Macs Delayed Until 2024, Claims Leaker
Apple has delayed the release of M3-powered Macs and iPads until next year due to chipmaker TSMC's ongoing 3-nanometer yield issues, claims a leaker with alleged supply chain sources.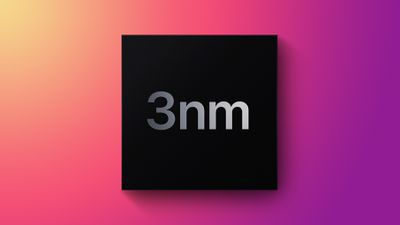 Apple partner TSMC is manufacturing the 3nm A17 chips that are expected to be used in the iPhone 15 Pro models, but it is also working on Mac-series "M3" chips that are built on the 3nm process, which brings both speed and efficiency improvements.
However, according to the Twitter account @Tech_Reve, TSMC has been unable to guarantee Apple the number of chips required for volume production of its planned M3-powered devices, which has forced Apple to delay the products until 2024.
The track record of the leaker in question is largely unproven, but there have been indications that TSMC is struggling to meet demand for chips built on its cutting edge 3nm process. Last month, an EE Times report also claimed TSMC was having problems with 3nm tools and yield, impacting its ability to meet Apple's demand for the new chip technology.
Update: No M3 Mac or iPad for this year
Due to yield issues with TSMC not being able to supply enough of the M3 to Apple, Apple has delayed the release of the M3 until next year.
So there will be no M3 Macs and no M3 iPads this year. pic.twitter.com/faL9l7n53s — Revegnus (@Tech_Reve) May 3, 2023
According to the latest from industry analyst Ming-Chi Kuo, Apple's next-generation M3 chip will
enter mass production in the second half of 2023
. Apple intends to use the M3 chip for future models of the 13-inch MacBook Air, 13-inch MacBook Pro, 24-inch iMac, and Mac mini, while the higher-end M3 Pro and M3 Max chips are destined for 14-inch and 16-inch MacBook Pro models
launching in the first half of 2024
.
We have not heard any rumors that Apple plans to release any M3-powered iPads in 2023.