Major Camera Upgrade Coming to iPhone 15 Thanks to New Sony Sensor
Apple's upcoming iPhone 15 models will get a major camera upgrade thanks to Sony's newest "state of the art" image sensors, reports suggest.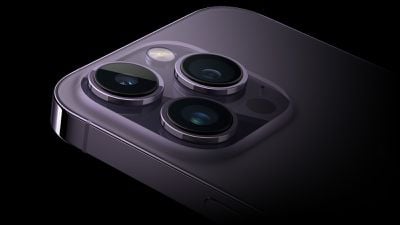 According Nikkei Asia, the new sensors are able to capture better portraits, even with strong backlighting. Compared to standard sensors, they apparently double the saturation signal in each pixel, allowing for the capture of more light to cut down on underexposure and overexposure.
The Sony image sensors use a semiconductor architecture that puts photodiodes and transistors in separate layers, allowing for more photodiodes overall. The technology described by Nikkei would likely be used for the "Wide" camera that Apple considers to be the iPhone's "main" camera.
It is not clear if all of the ‌iPhone 15‌ models will get the new sensor technology, or if Apple will limit it to the higher-end iPhone 15 Pro models only. Rumors suggest that the ‌iPhone 15 Pro‌ will have several exclusive features that will not be available with the standard ‌iPhone 15‌ models.
For example, the ‌iPhone 15 Pro‌ Max is expected to sport a periscope telephoto camera design with a six-times zoom – double the optical zoom of the current Pro ‌iPhone‌ models. It therefore seems plausible that the new image sensor technology could be reserved for the high-end models. Even so, Apple is still likely to deliver camera improvements with all of the new ‌iPhone 15‌ models later this year.