Apple Breaks 13-Year Tradition by Announcing New Products in January
Apple this week broke a tradition it has maintained for the past 13 years by announcing new products in the first month of the year.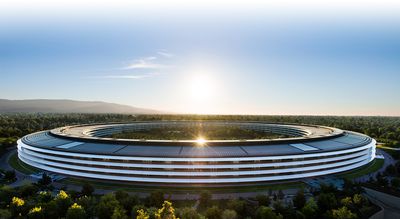 This week, Apple unexpectedly announced several new products, including updated 14-inch and 16-inch MacBook Pros powered by M2 Pro and M2 Max, a new Mac mini with M2 and M2 Pro, and an updated HomePod. As it has occasionally done, Apple announced the latest products through press releases on its website and videos on its YouTube channel rather than a fully produced digital event.
The last time Apple made a product announcement in January was in 2010 when Apple CEO Steve Jobs stood on stage in San Francisco and introduced the world to the iPad. Apple has traditionally chosen the months of March or June to make their first main product unveilings of the year, as detailed in the list below, which outlines the first product introduction of each year since 2010.

January 27, 2010: The introduction of the iPad
March 2, 2011: Announcement of the second-generation iPad
March 7, 2012: Revealing the third-generation iPad and a new Apple TV
June 10, 2013: Announcing iOS 7, OS X Mavericks, Mac Pro, and more at WWDC
June 2, 2014: Introduction of iOS 8, OS X Yosemite at WWDC
March 9, 2015: The release date of the Apple Watch revealed, iOS 8.2, and new health studies
March 21, 2016: New iPad Pro, first-generation iPhone SE, and updated Apple Watch
June 5, 2017: iOS 11, watchOS 4, macOS High Sierra, and a new iPad Pro
March 27, 2018: Media event to announce the 2018 iPad for education
March 25, 2019: Keynote for Apple News+, Apple Card, Apple Arcade, and Apple TV+
June 22, 2020: First digital Apple event, announcing iOS 14, iPadOS 14, watchOS 7, macOS Big Sur, and Apple silicon transition
April 20, 2021: New iPad Pro, redesigned iMac, new Apple TV, AirTag, and new purple iPhones
March 8, 2022: Updated iPhone SE, Mac Studio, Studio Display, and M1 Ultra chip
Information embedded in Apple's website has provided indications that the company wanted to announce the new products it revealed this week in the fall of 2022. There were rumors that Apple would introduce the MacBook Pro and Mac mini with the M2, M2 Pro, and M2 Max chips sometime between September and November at a second fall event. Apple held a hybrid digital and in-person event on September 7, 2022, to announce new iPhones, Apple Watches, and AirPods.
Apple shared a mini keynote video this week that accompanied the new Macs, featuring their capabilities and features. The 18-minute video shared an uncanny resemblance to Apple's prior digital events, leading many to believe that a second event for the fall had been scheduled, recorded, yet canceled, and the announcements were instead made in January.
The first event of 2023 could be the revealing of Apple's "Reality Pro" headset, according to a timeline set by Bloomberg's Mark Gurman. Gurman reports Apple plans to introduce the headset before WWDC in June and then ship the headset in the fall. Apple held an event last year in March, but no rumors have suggested a specific timeframe for an event this year.