Six-Month Delay Hits M2 Pro and M2 Max MacBook Pro Models
While it was widely rumored that new 14- and 16-inch MacBook Pro models would emerge before the end of the year, as 2022 draws to a close, it is now almost certain that the devices have been substantially delayed.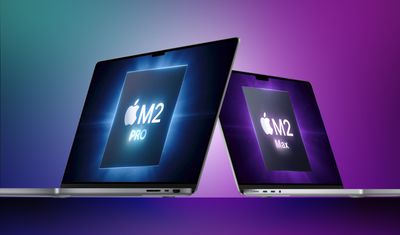 Historically, Apple has launched new Mac models around October to December every year since 2008, and new MacBook Pro models with updated chips have now been expected for over a year, meaning that this was the expected timeframe for the machines to launch in 2022 – a time frame supported by some mass production forecasts.
The delay first became apparent when Korean blogger "yeux1122" cited a supply chain source saying that the updated 14-inch and 16-inch MacBook Pro models will not launch until around March next year. The picture became cemented when Bloomberg's Mark Gurman said that the next wave of Mac releases will take place in the first quarter of 2023, including updated versions of the MacBook Pro, Mac mini, and the Mac Pro.
Overall, this constitutes a delay of up to six months over what was originally expected for the next-generation MacBook Pro models. Gurman expects the next MacBook Pros to have few other upgrades beyond the M2 Pro and ‌M2‌ Max chips, but high-bandwidth memory and ports with newer specifications seem likely.