Apple AirTag Helps Retrieve Stolen Vehicle in Memphis
Apple's AirTag item tracker has helped a man in Memphis successfully get his stolen car back, Action News 5 reports.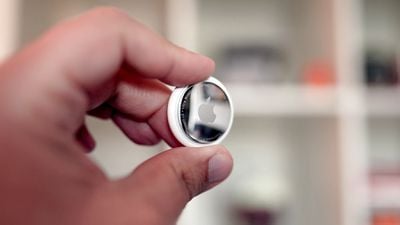 Earlier this month, a High Point Terrace resident's Hyundai Santa Fe SUV was broken into, with damage to the passenger window and the steering column. According to police reports, it appears someone attempted to steal the vehicle but failed.
Less than a week later, the vehicle was stolen – but anticipating the theft, the car owner had placed an AirTag in the Hyundai to track its movement. AirTags, which use Apple's Find My Network, can leverage nearby devices to transmit their location.
The owner saw the thieves stealing the car on a surveillance camera and proceeded to track down his car with Memphis police to a nearby address. "If I hadn't had that AirTag to show me where [the vehicle] was so early this morning, it's very likely there could've been thousands of dollars more damage to my vehicle," he said.
The AirTag has a number of features that prevent it from traveling with someone without their knowledge, which could alert a thief to its presence. For example, if your iPhone detects that an AirTag is traveling with you, it will issue a notification. A similar feature plays an audio alert when the AirTag has been separated from its owner for between eight and 24 hours.
While the AirTag is not explicitly designed to find stolen items, instead being focused on locating a misplaced item, the reassurance of at least being able to try to track down a stolen item is an added bonus for many AirTag owners. The story stands in contrast to reports of criminals using the trackers to aid car thefts. For more about Apple's AirTag, see our dedicated guide.