What New AirPods Max Colors Could Be Coming?
Apple is on track to refresh the AirPods Max high-end headphones with a series of new color options, according to Bloomberg's Mark Gurman.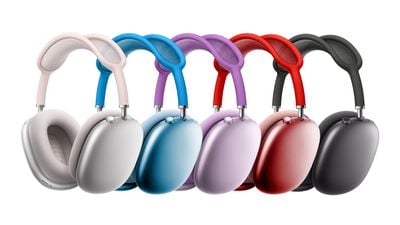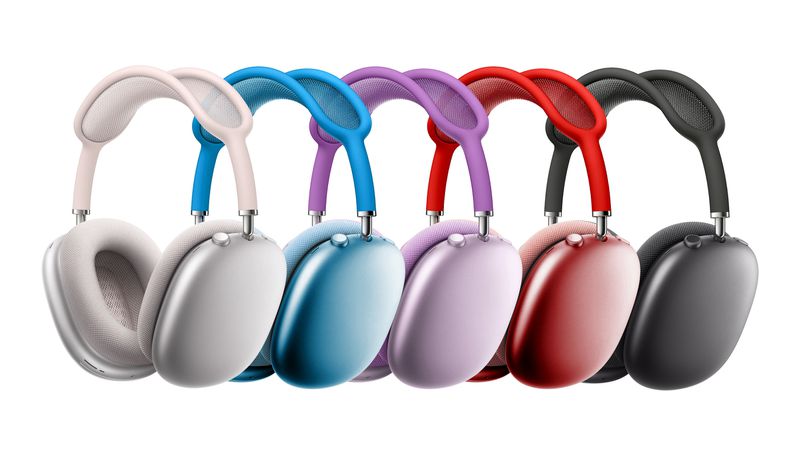 Gurman believes that Apple is not actively working on an ‌AirPods Max‌ successor, but is instead planning to launch new colors. He first suggested that Apple was working on new color options for the ‌AirPods Max‌ in May last year, before reaffirming that the refresh is still in the works earlier this month.
Apple periodically offers mid-cycle product refreshes with new color options, most recently with the Purple iPhone 12 and Yellow, Orange, and Blue HomePod mini in 2021, and the Green and Alpine Green iPhone 13 and iPhone 13 Pro earlier this year, so it is not uncharacteristic for the company introduce new color options for an existing product.
The ‌AirPods Max‌ were introduced in 2020 and are available in Silver, Blue, Pink, Green, and Space Gray. These colors matched the fourth-generation iPad Air, but they do not match most of the fifth-generation ‌iPad Air‌'s colors that replaced the fourth-generation model. Indeed, other than Silver and Space Gray, the ‌AirPods Max‌ no longer match many of Apple's products, so a color refresh could be an opportunity to offer more aesthetic consistency across product lineups.
If the refreshed color options launch later this year alongside the second-generation AirPods Pro, it could make sense for them to match the iPhone 14 lineup, which is expected to launch in the fall. A recent rumor suggested that the ‌iPhone 14‌ will be available in Starlight, Blue, Purple, Red, and Midnight, so it seems plausible that these could also be the new colors to come to the refreshed ‌AirPods Max‌.
Looking further in the future, little is currently known about the second-generation AirPods Max, but interchangeable headbands, left and right ear detection, touch pad controls on the earcups, and even a cheaper "sport-like variant" seem like conceivable early expectations given that they were rumored for the first-generation model prior to its launch.