Apple Could Be Planning to Offer Dynamic Soundtracks in Its Apps
Apple could be planning to bring auto-generated dynamic soundtracks to various apps, according to a recent acquisition.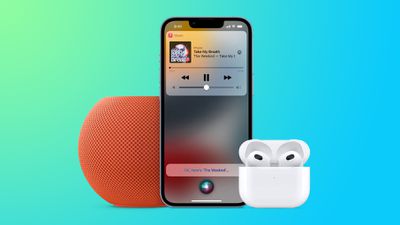 Earlier this year, Apple acquired AI Music, a startup company that uses artificial intelligence to generate personalized soundtracks and adaptive music. AI Music developed an "Infinite Music Engine" intended to create bespoke audio solutions for marketers, publishers, fitness professionals, and creative agencies.
The technology is able to generate dynamic soundtracks that change based on user interaction. Music during a workout, for example, could change based on the wearer's heartbeat, thereby adjusting to workout intensity. AI Music described it as a feature that could allow advertisers to create audio that would match a user's context or mood.
AI Music's website no longer functions, but the company's previous LinkedIn page said it was "on a mission to redefine how we create, interact and experience music."
AI Music allows brands, developers and sonic adventurers access to our intelligent music library. Our goal is to give consumers the power to choose the music they want, seamlessly edited to fit their needs or create dynamic solutions that adapt to fit their audiences.
Apple reportedly completed its purchase of the UK-based AI Music company between January and February this year. Prior to Apple's acquisition, AI Music apparently had approximately two dozen employees.
Apple could potentially make use of the AI Music technology in several ways across its various apps and services. Songs that can change based on a user's heart rhythm could be integrated into Apple Fitness+, while the Photos app, which uses royalty-free music to provide songs for photo slideshows, could take full advantage of auto-generated music that matches a set mood. The technology behind AI Music's Infinite Music Engine could even enhance Apple Music's algorithms, but it is as yet unknown what exactly Apple has in store for the company.
The next significant development that Apple is working on to enhance the music listening experience seems to be an all-new Apple Music app dedicated to classical music, which has been spotted in beta versions of iOS 15.5. The new app is set to be based on Primephonic's technology, a streaming service with bespoke specializations for classical music that Apple acquired last year.