AirPods Pro 2 Could Be Much Easier to Find
Apple's AirPods Pro 2 could step up their integration with Find My thanks to an added speaker, making them easier for users to locate.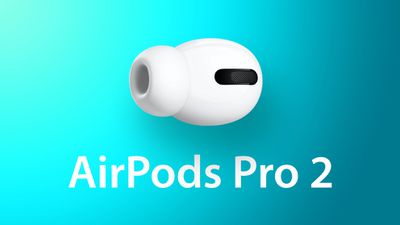 In a recent note to investors, TF International Securities analyst Ming-Chi Kuo explained that the second-generation ‌AirPods Pro‌ will feature a charging case that users can trigger a sound from to highlight its location. It seems likely that this sound-emitting charging case will integrate into the ‌Find My‌ app, similar to how users can currently emit a sound from their individual AirPods inside the case to help find them.
The rumors line up with alleged leaked photos of the next-generation AirPods Pro obtained by MacRumors, which showed a charging case with speaker holes to emit a sound for location tracking, allowing the earbuds and the case to be located separately.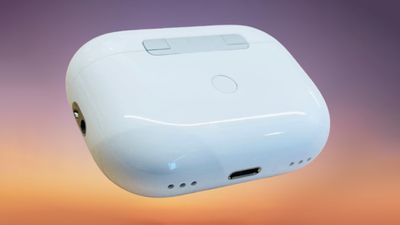 Alleged leaked image of the next-generation AirPods Pro charging case.
Bloomberg's Mark Gurman, who often has accurate insights into Apple's plans, recently noted the plausibility of the rumor on The MacRumors Show.
Last year with the release of iOS 15, Apple added Find My capability to the existing AirPods Pro. While you could previously ascertain the last known location of the ‌AirPods Pro‌ in the ‌Find My‌ app, iOS 15 allows the ‌AirPods Pro‌ to be located in real-time even when they are out of Bluetooth range by pinging nearby Apple devices and can guide users toward the ‌AirPods Pro‌ when they are in range so long as the AirPods still have battery life remaining.

In his note, Kuo also reiterated that the next-generation earbuds will feature a new form factor and launch in the fourth quarter of 2022, which is slightly later than the third-quarter prediction suggested by other rumors.