Apple Planning to Rival Amazon and Google in a Whole New Way
Apple may be planning to rival Amazon, Google, and Microsoft with its own cloud infrastructure services, according to a speculative report by Protocol.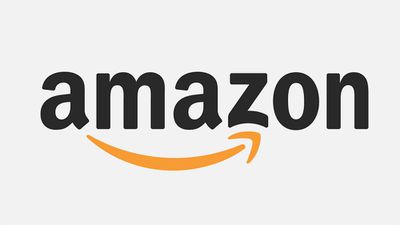 The report highlights the fact that Apple has initiated an aggressive cloud computing hiring spree, selecting a range of well-known software engineers working in a range of cloud technologies such as containers and Kubernetes. The hires include Michael Crosby, a leading ex-Docker engineer responsible for containers as they exist today, Francesc Campoy, an ex-Google Kubernetes engineer, and Arun Gupta and Maksym Pavlenko from Amazon Web Services (AWS), who worked on open-source technologies and managed container services such as AWS Fargate.
The volume of new hires may indicate that Apple is intending to build infrastructure services of its own to rival the likes of AWS, Google Cloud Platform, and Microsoft Azure. Apple has lagged behind these companies when it comes to cloud infrastructure services, which developers use to host web applications. Apple is also incredibly dependent on these rival companies for its cloud infrastructure, reportedly paying as much as $30 million per month to Amazon alone, being one of AWS's biggest customers.
Moreover, a damning section in journalist Alex Kantrowitz's book "Always Day One" depicts Apple's current internal infrastructure department as steeped in intense turmoil and mired by a number of challenges, including old and inoperative technologies.
A group inside Apple called Information Systems & Technology, or IS&T, builds much of the company's internal technology tools — from servers and data infrastructure to retail and corporate sales software — and operates in a state of tumult:

IS&T is made up largely of contractors hired by rival consulting companies, and its dysfunction has led to a rolling state of war...

For Apple, fixing its broken IS&T division would not only be the right thing to do from a moral standpoint — it would help the company's business as well. If Apple is going to become inventive again, it will need to give its employees more time to develop new ideas. IS&T could therefore become a division of strength at Apple one day, building tools that minimize work that supports existing products while making room for those ideas. But until Apple gives the division a hard look, its employees will be stuck spending their time reworking broken internal software, and wishing they were inventing instead.
Investing more in cloud infrastructure services could help Apple improve its problematic Information Systems and Technology division while providing an alternative option for developers and break the hegemony of Amazon and Google.
In recent years, Apple has announced plans to invest tens of billions of dollars in data center construction to add capacity, and in 2019, it also joined Cloud Native Computing Foundation. While it is still too early to say if Apple is specifically intending to build its own infrastructure services and technologies, there are a number of clear advantages to doing so.